introduction
Towable boom lifts have the characteristics of convenient movement, simple operation, large working surface and good balance performance. When the road surface is uneven, it can support four legs at the same time, or can support single leg, which is convenient for operation and use. It widely applied in industries such as docks, public buildings, etc., which are required to engage in aerial work.
Usage
Folding arm aerial work vehicles are widely used in the installation, maintenance and climbing of municipal, electric power, street lighting, advertising, communications, photography, gardens, transportation, terminals, airport ports, large industrial and mining enterprises and other industries.
Diesel/electric self-boom lifts: It does not need an external power supply. It is suitable for field high-altitude erection operations. It is driven by diesel engine power (optional) and lifting, with high power and fast walking speed.
Advantages
The turntable can rotate 360 degrees. The hydraulic platform rotates horizontally, and the arm swings up and down;
The storage height is 2 meters, which is easy to pass through the doorway;
Compact radius of rotation and width allow for work in crowded venues;
Platform loading restrictions improve the security;
The two workers with the tools can work at the same time;
 Single handle smooth proportional control of all actions;
It can be hung on the car, synchronized with the car, suitable for high-altitude operations in the field.
Fast lifting speed, zero swing at the end, which is suitable for working in places with limited space;
It's rugged, reliable and easy to maintain.
Specification
| Model | Dimension (M) | Max. Working height | Capacity | Operation radius | Net Weight (kg) | Pulling speed (km/h) |
| --- | --- | --- | --- | --- | --- | --- |
| DFTZ-8 | 5200×1585×1900 | 10m | 200kg | 4.5 | 1538 | ≤35 |
| DFTZ-10 | 6400x1665x1900 | 12m | 200kg | 5 | 1750 | ≤35 |
| DFTZ-12 | 6400×1665×1900 | 14m | 200kg | 6.4 | 1900 | ≤35 |
| DFTZ-14 | 6200×1730×2100 | 16m | 200kg | 8.5 | 2350 | ≤35 |
| DFTZ-16 | 7000×1730×2200 | 18m | 200kg | 9.5 | 2600 | ≤35 |
PARTS DETAILS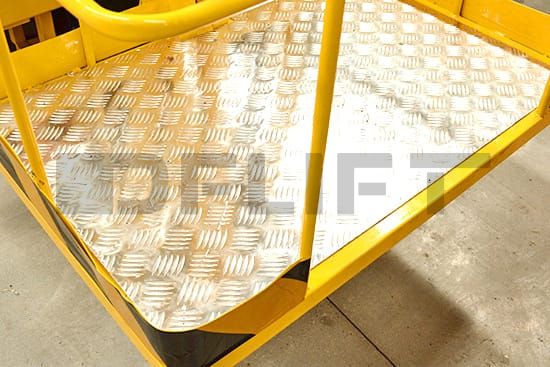 Aluminium alloy platform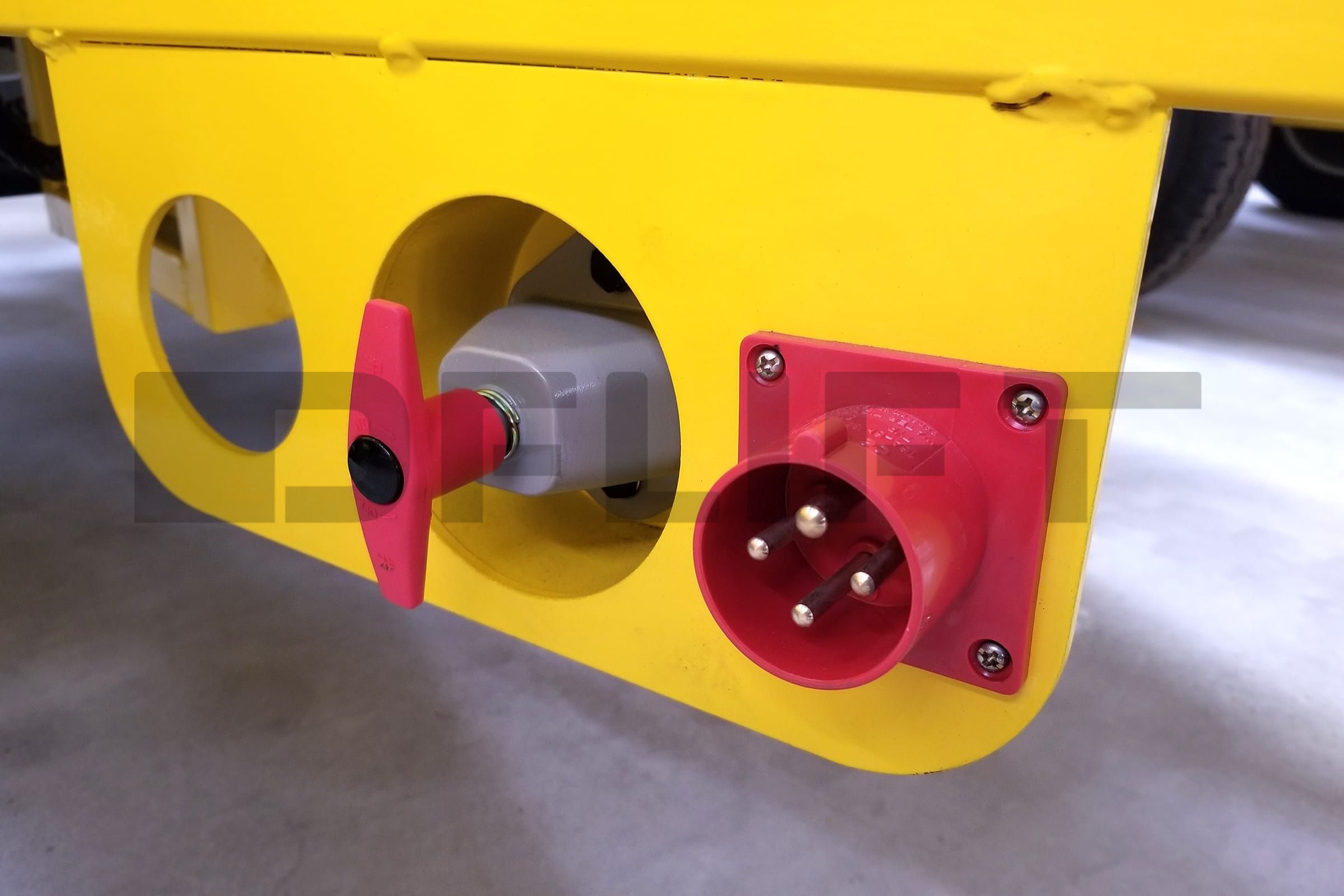 Cable socket & Manual release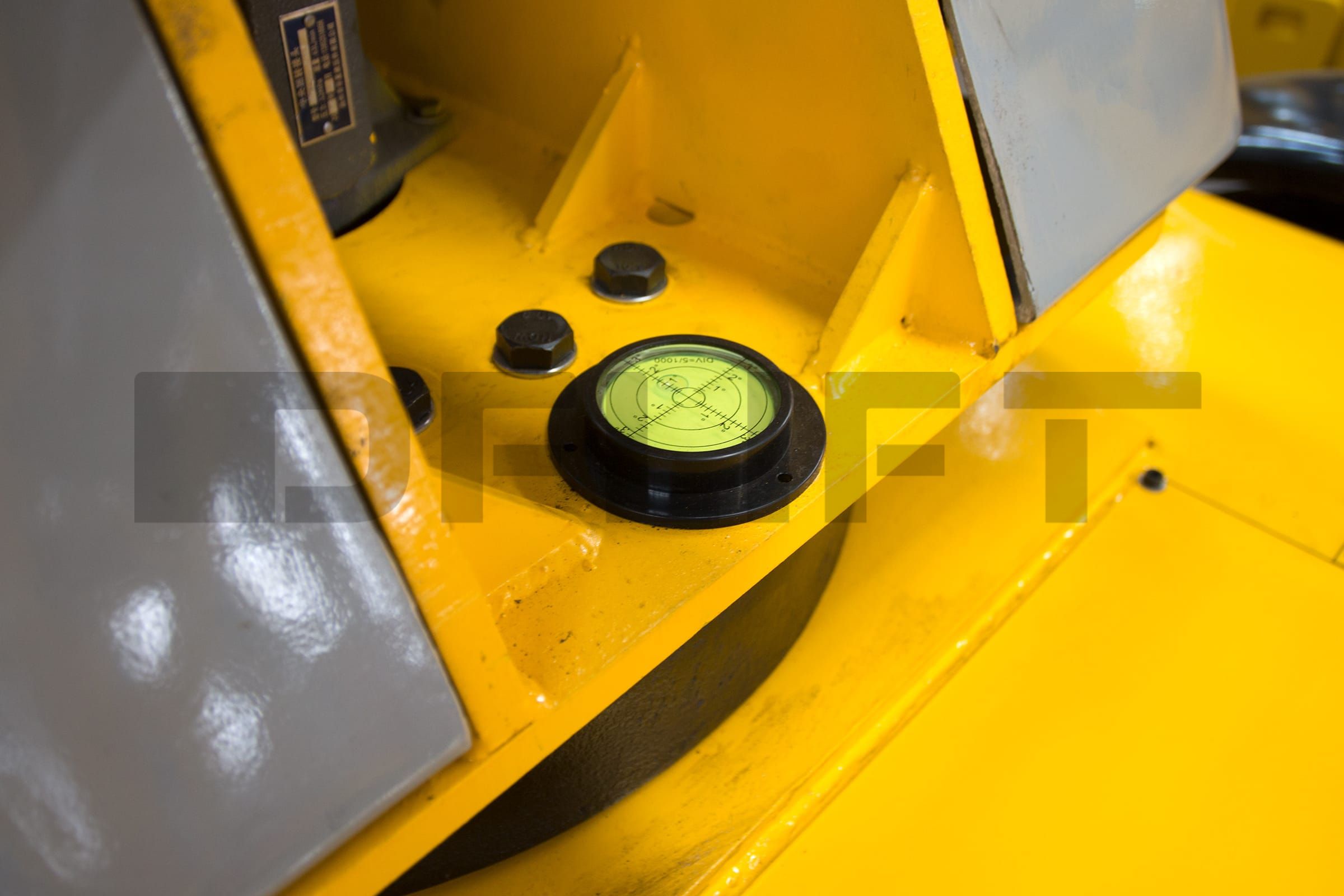 Spirit level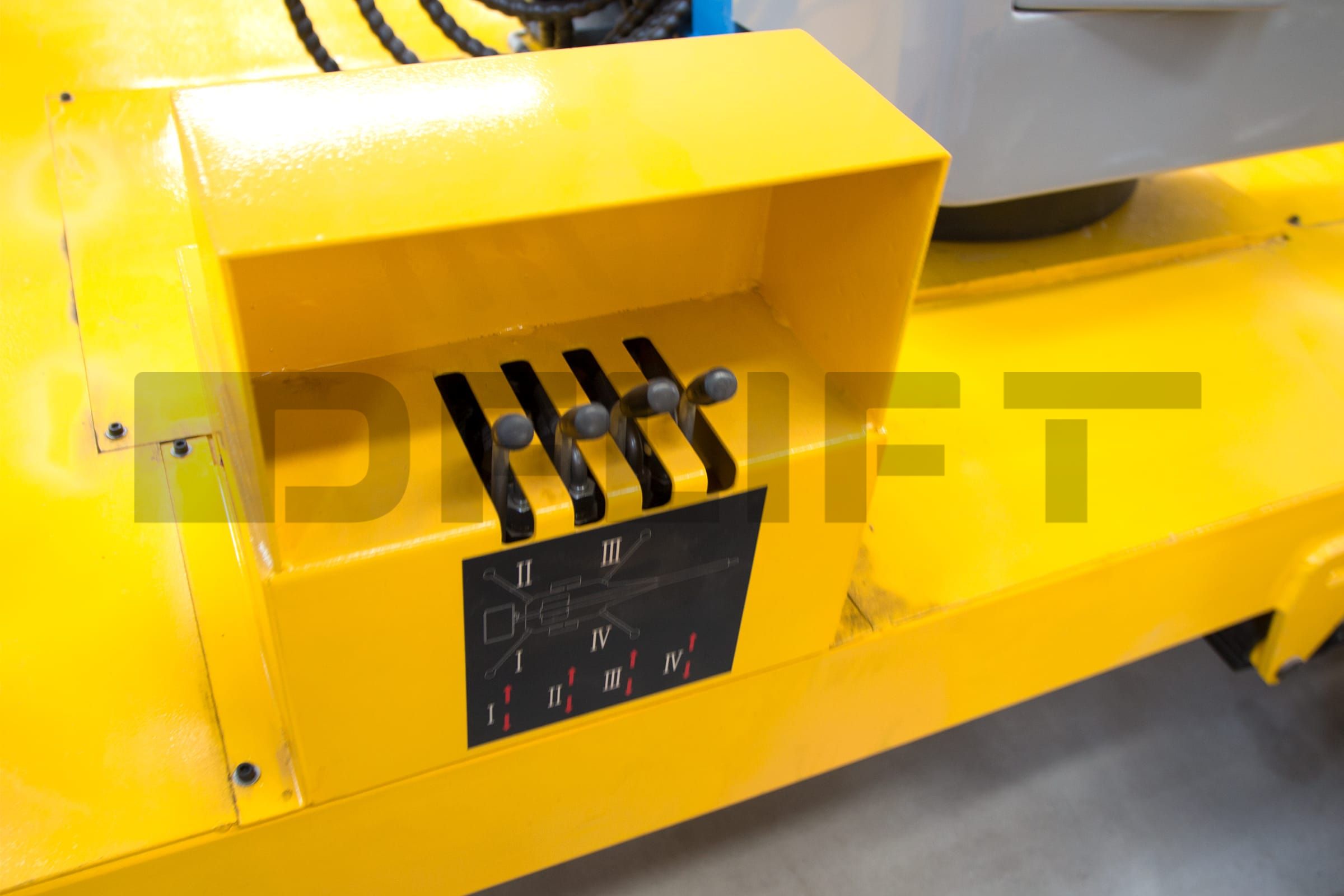 Hydraulic support leg control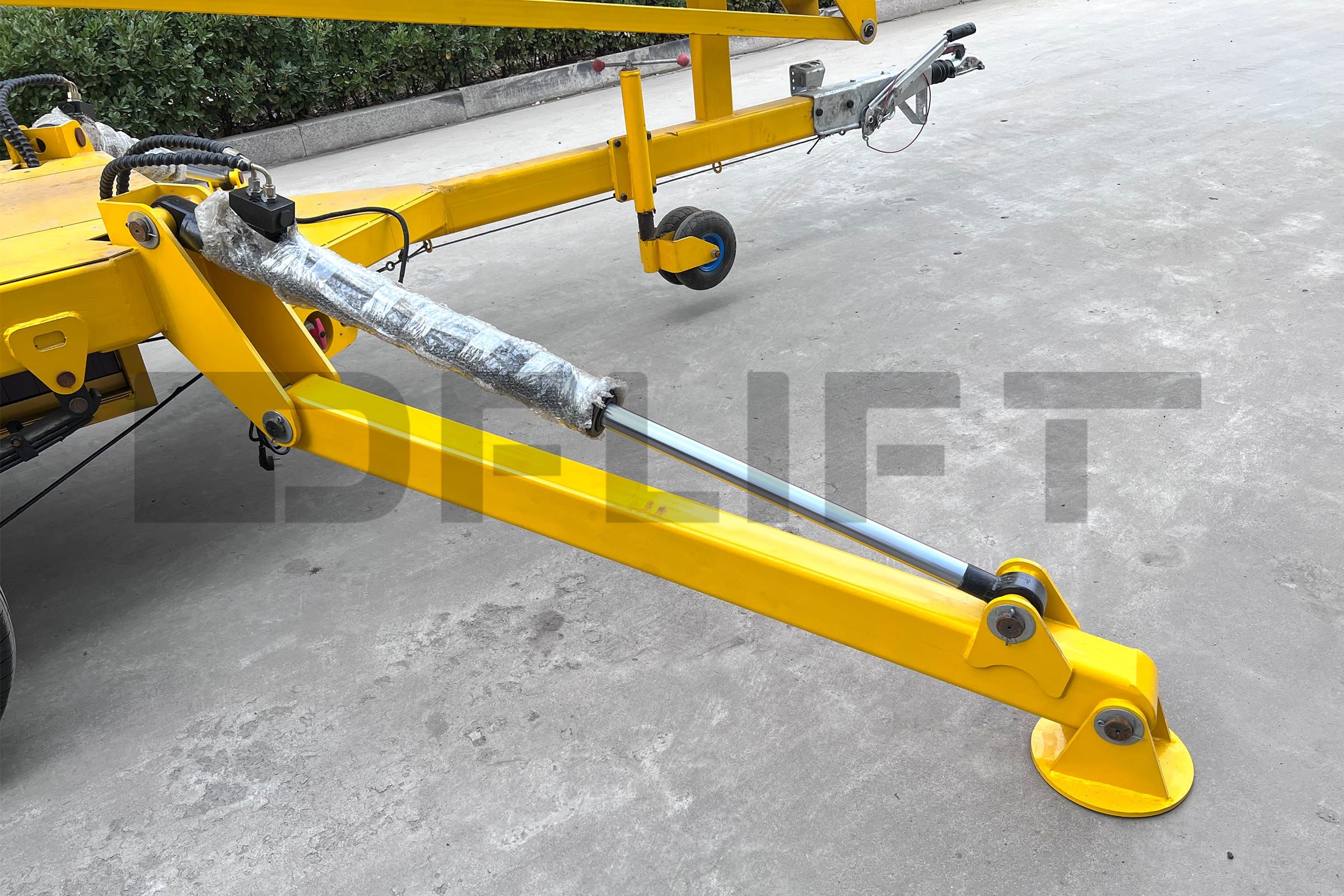 Adjustable leg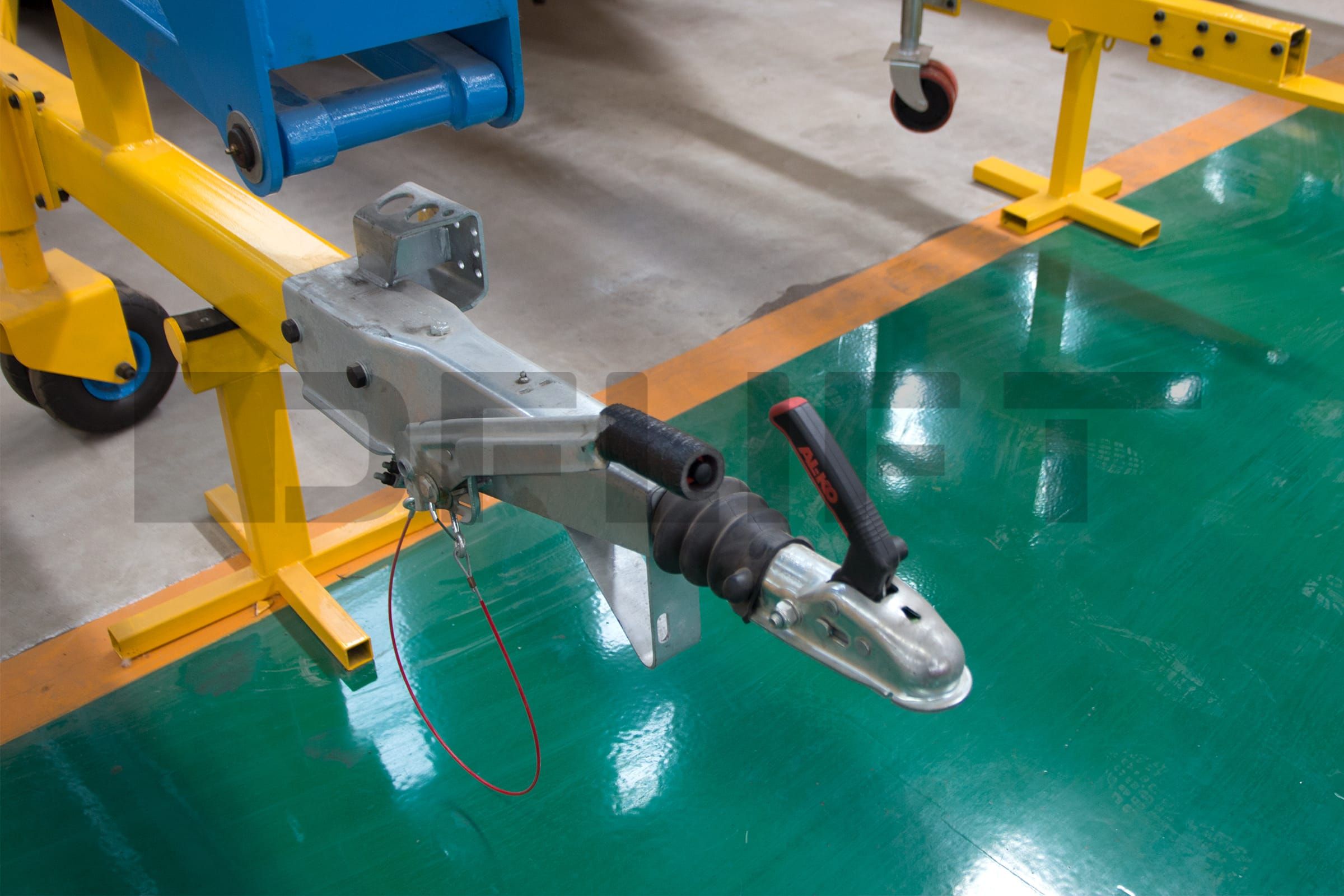 Tow hook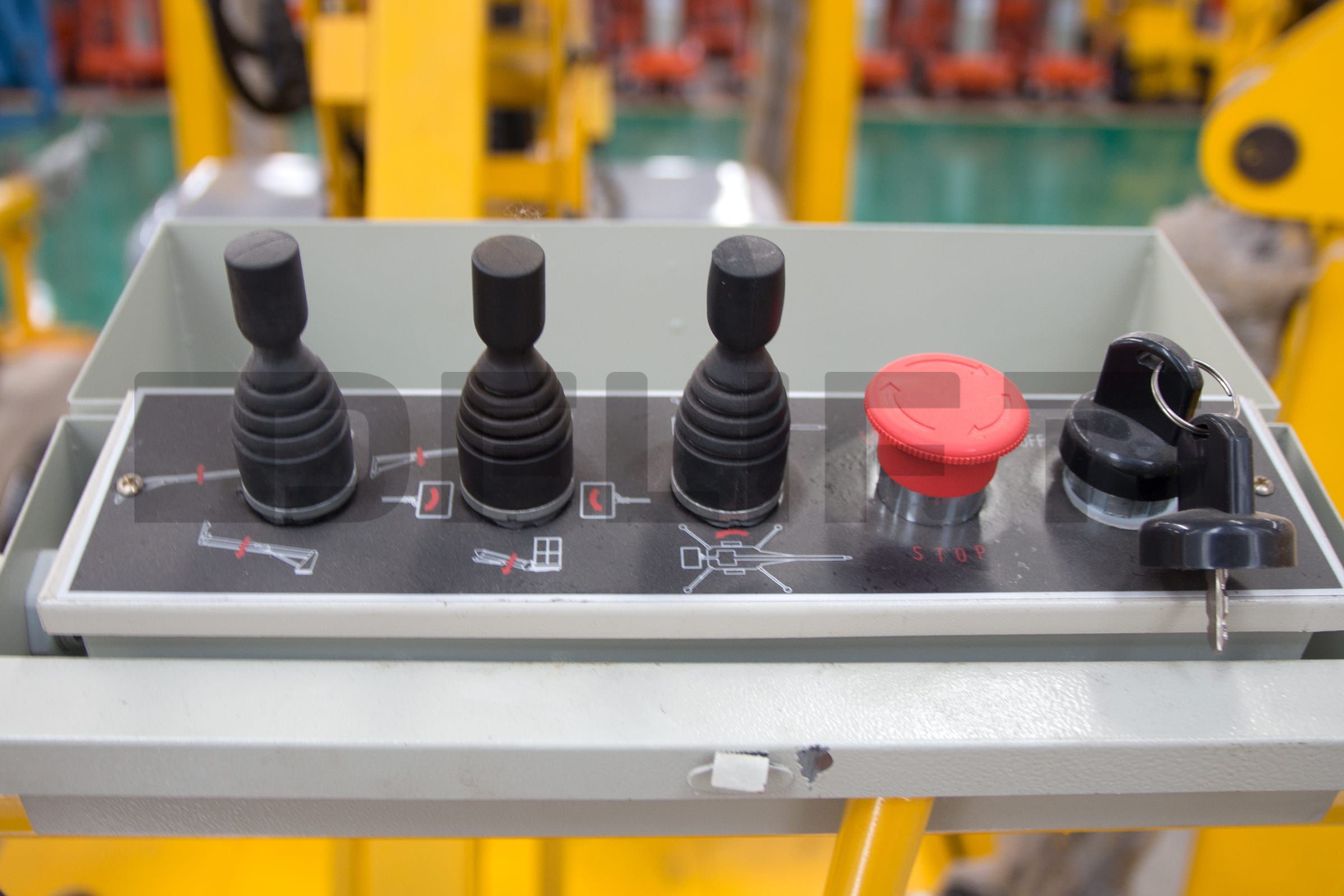 Platform control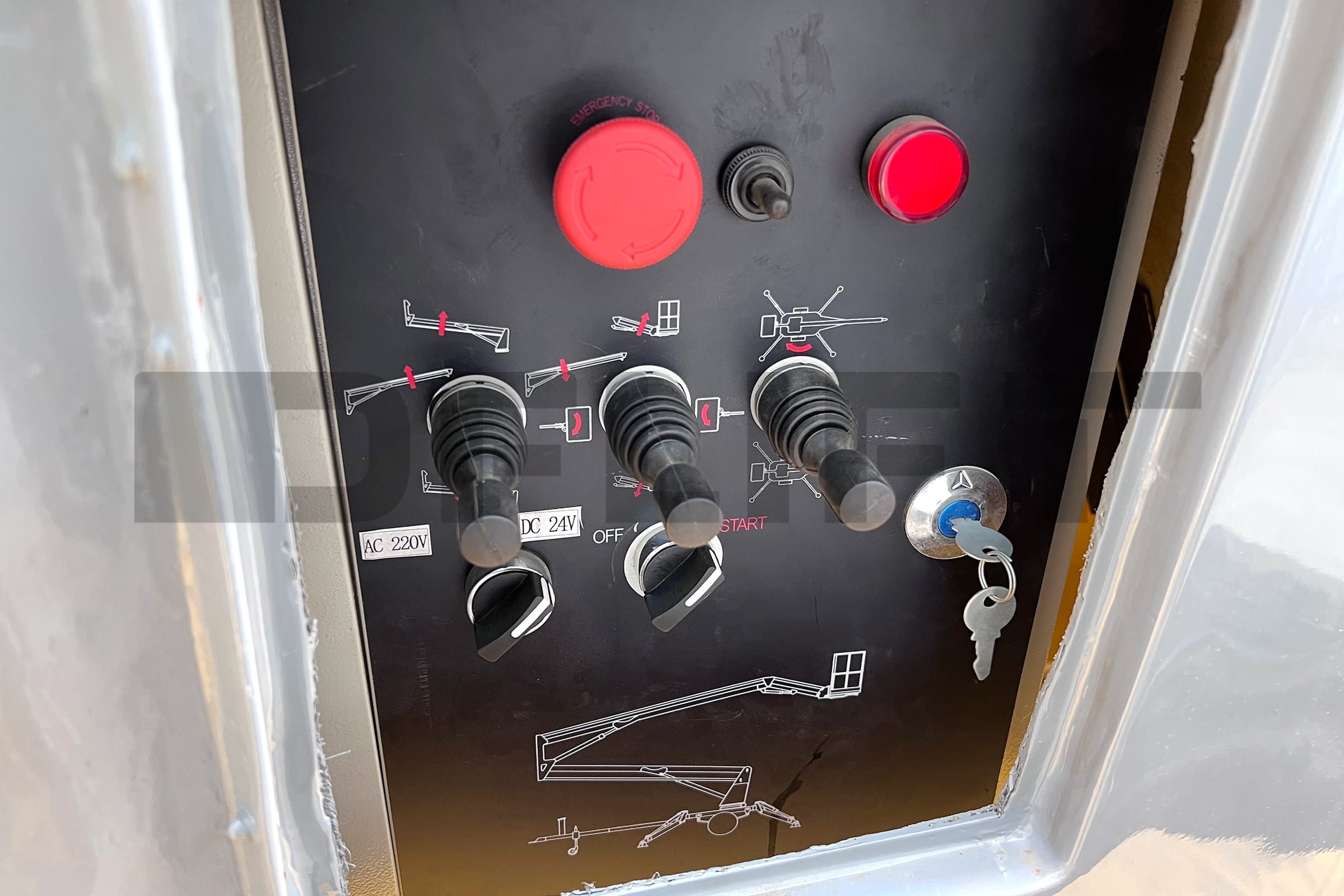 Ground control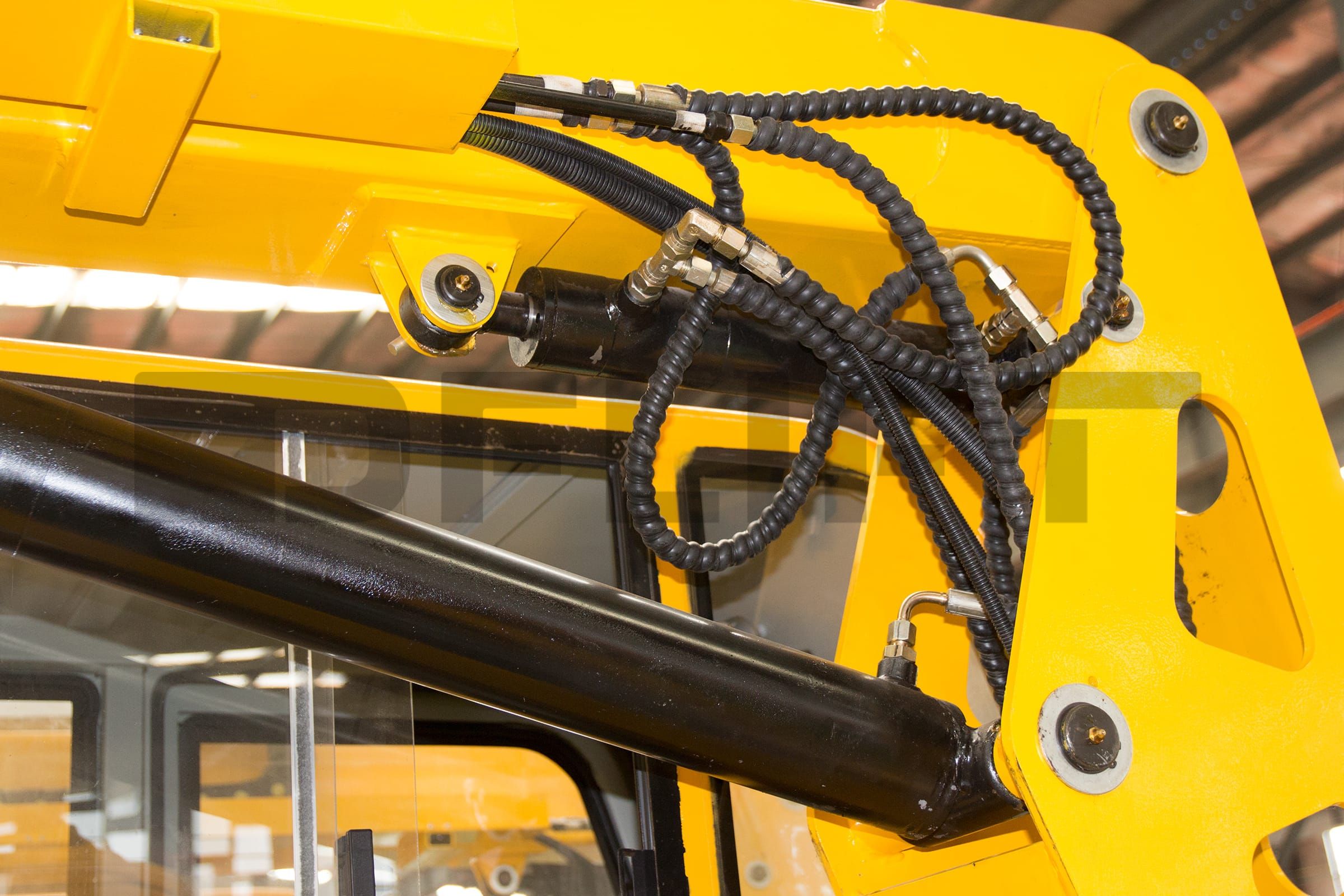 Connecting arm