PRODUCT DESCRIPTION
Drivable is very convenient to use because the operator can drive it to anywhere to work. Max platform height is from 8 to 14m. We can provide both battery and diesel power for drivable boom lift. It can move upward and downward automatically, and can be operated both on the platform and on ground.
Advantages
Two sources of power: storage battery and Diesel engine. And the storage battery works without noise.
With four full-automatic hydraulic legs, it can be more stable.
Boom rotation 360°, so it can work across the barriers.
FEATURES
Multiple job site application, indoors and outdoors
High and low operation panel
Hydraulically outriggers and outrigger interlocks
360°continuous turntable rotation
Protective covers for oil-tank, emergency controls etc.
Parameters Table
Model
Capacity
Platform size(mm)
Platform height(m)
Working height(m)
Overall
Dimensions(mm)
Working radius(m)
Working speed (km/h)
DFQB8
180
850*650*1000
8
10
4000*1700*2700
2.5
15-30
DFQB10
180
850*650*1000
10.5
12.5
4000*1700*2700
2.5
15-30
DFQB12
180
850*650*1000
12
14
4800*2100*3050
3.8
15-30
DFQB14
180
850*650*1000
14
16
5100*2200*3300
4.2
15-30
PARTS DETAILS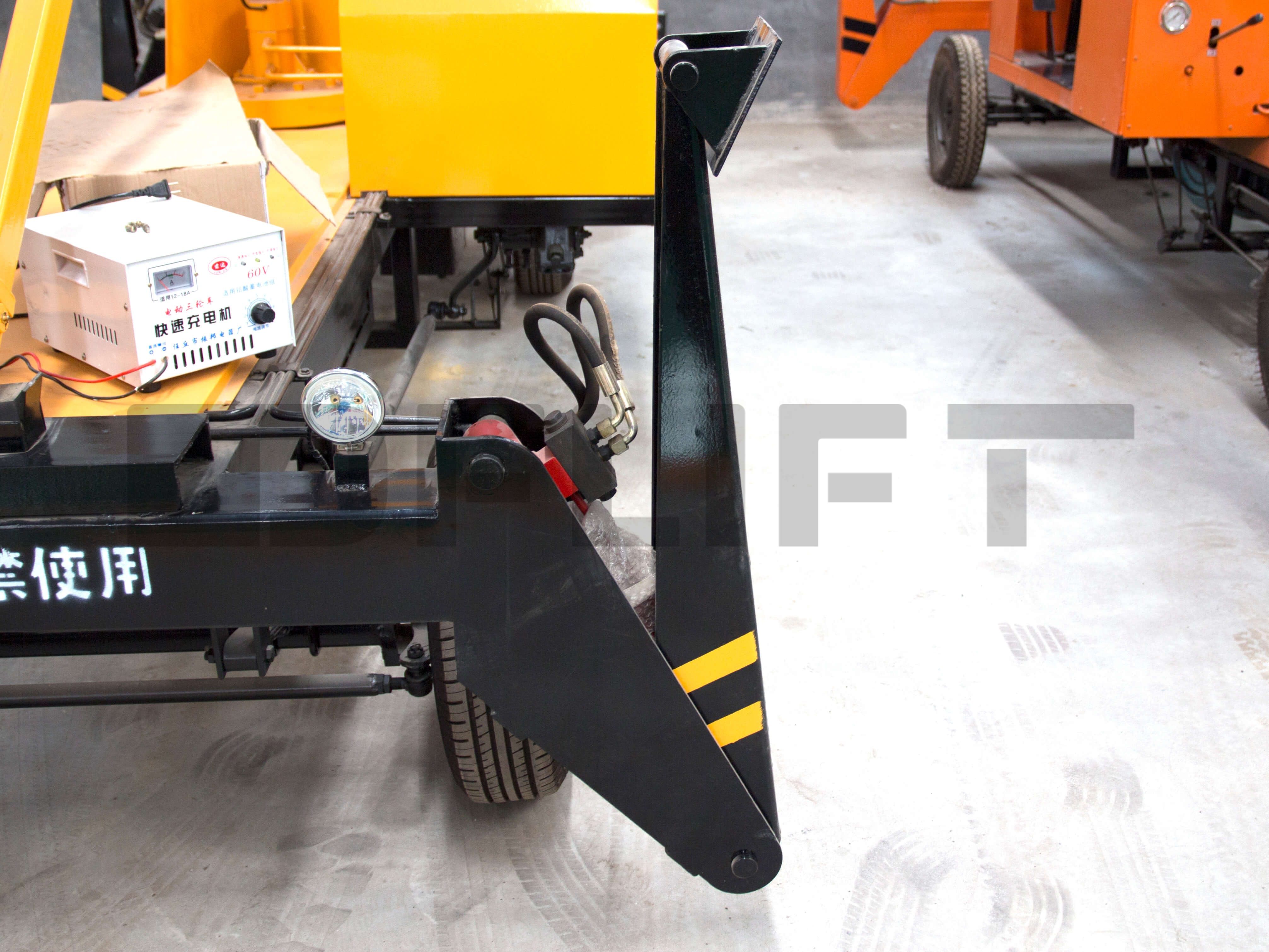 Outrigger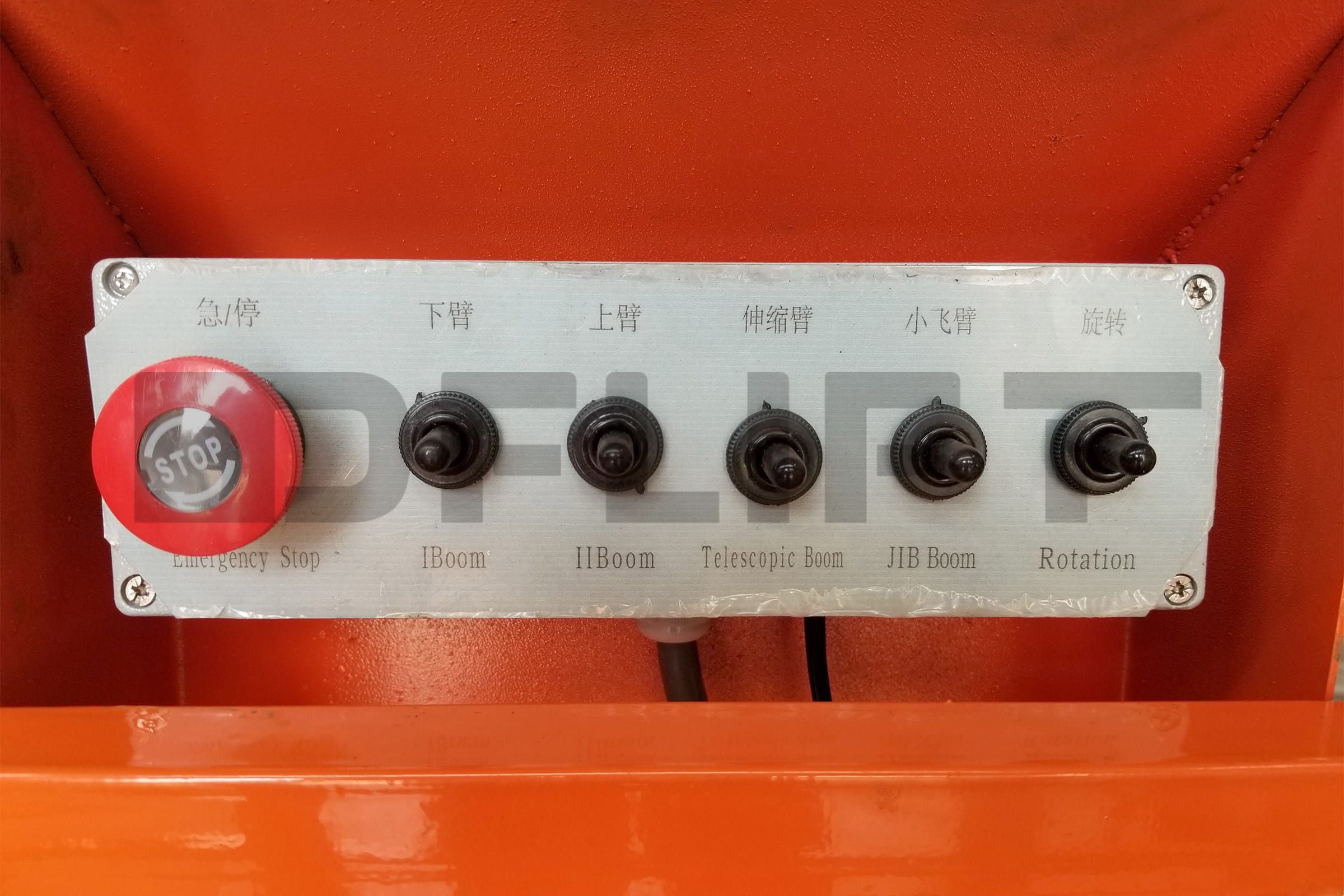 Platform control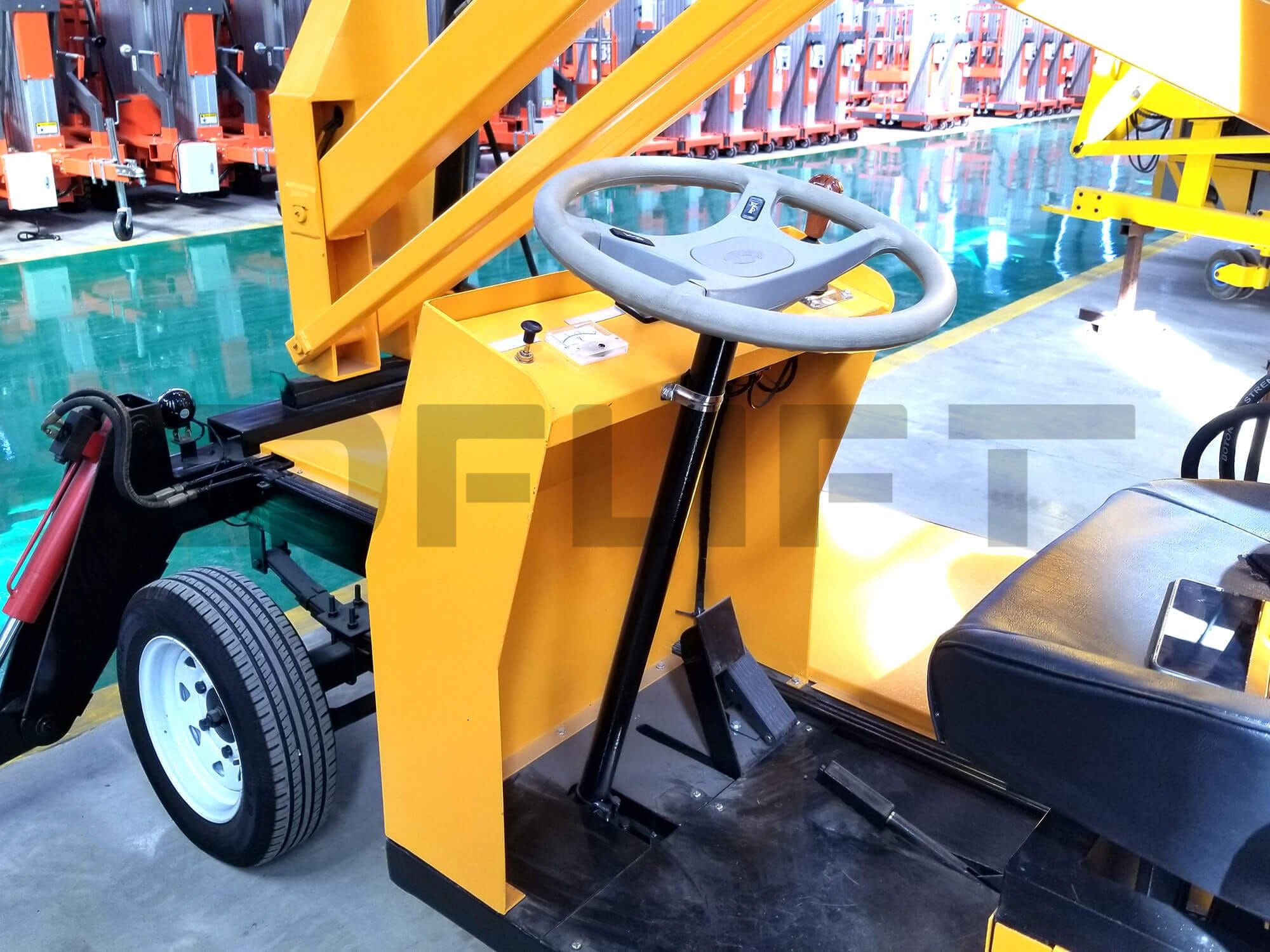 The cab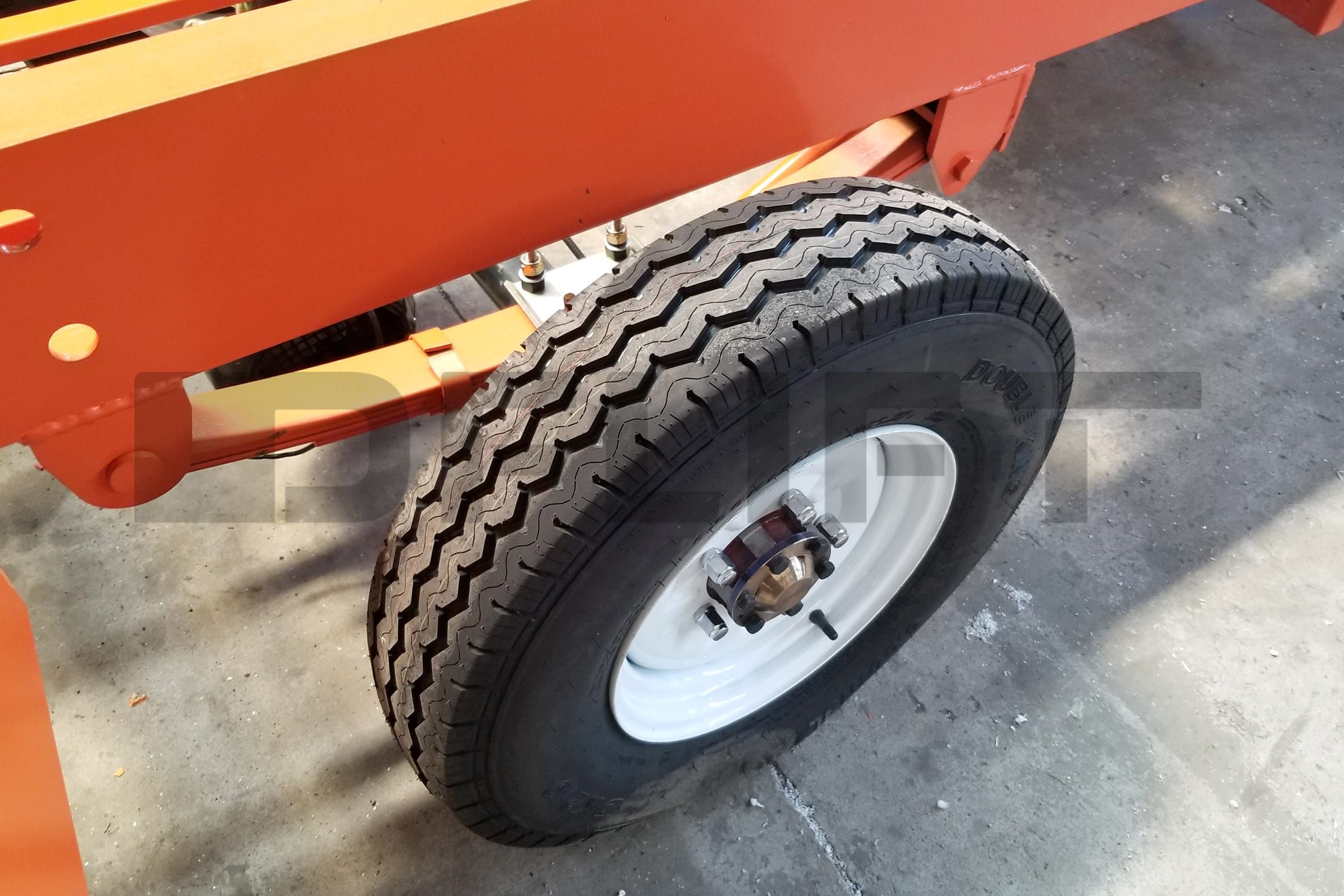 Wheel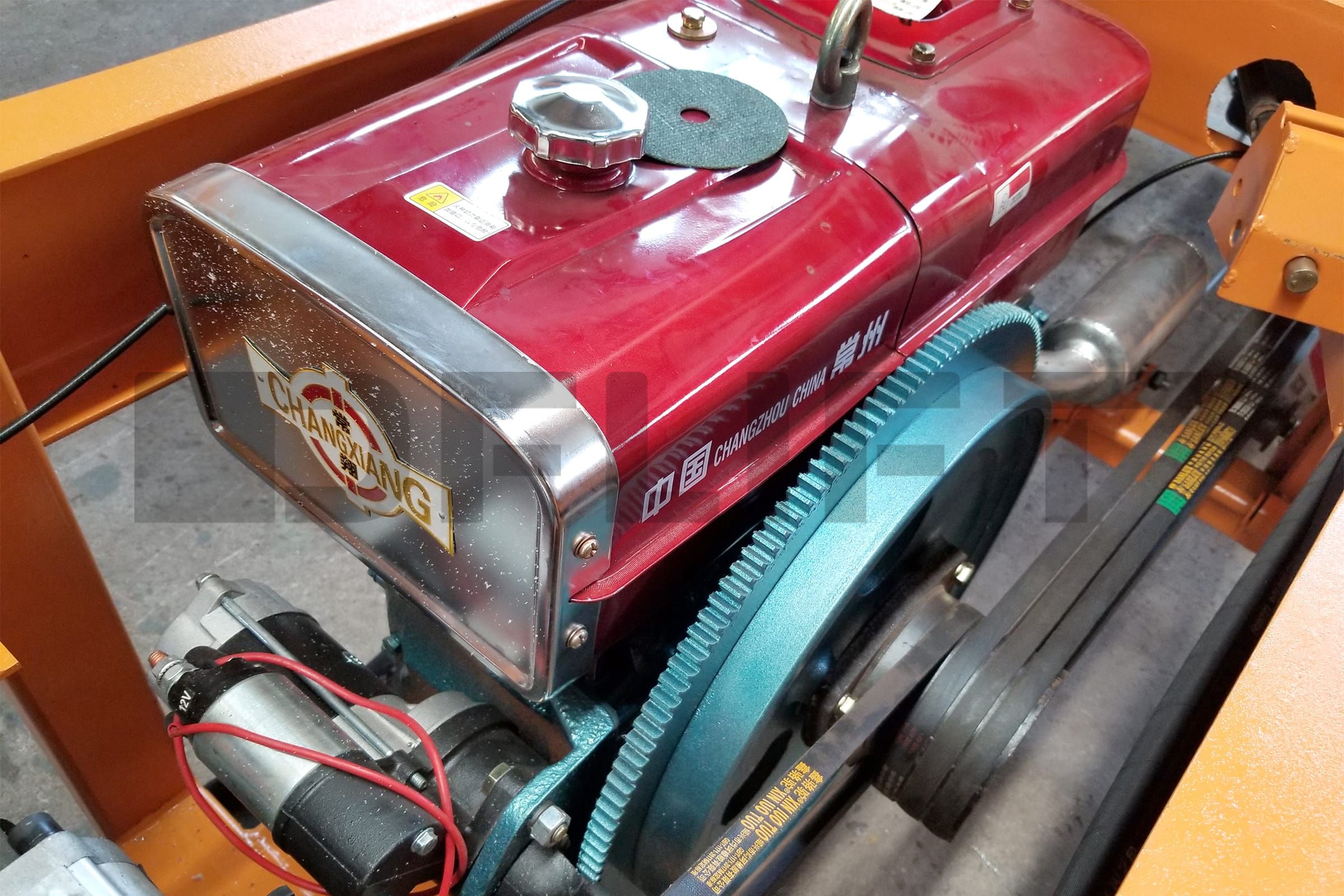 Diesel engine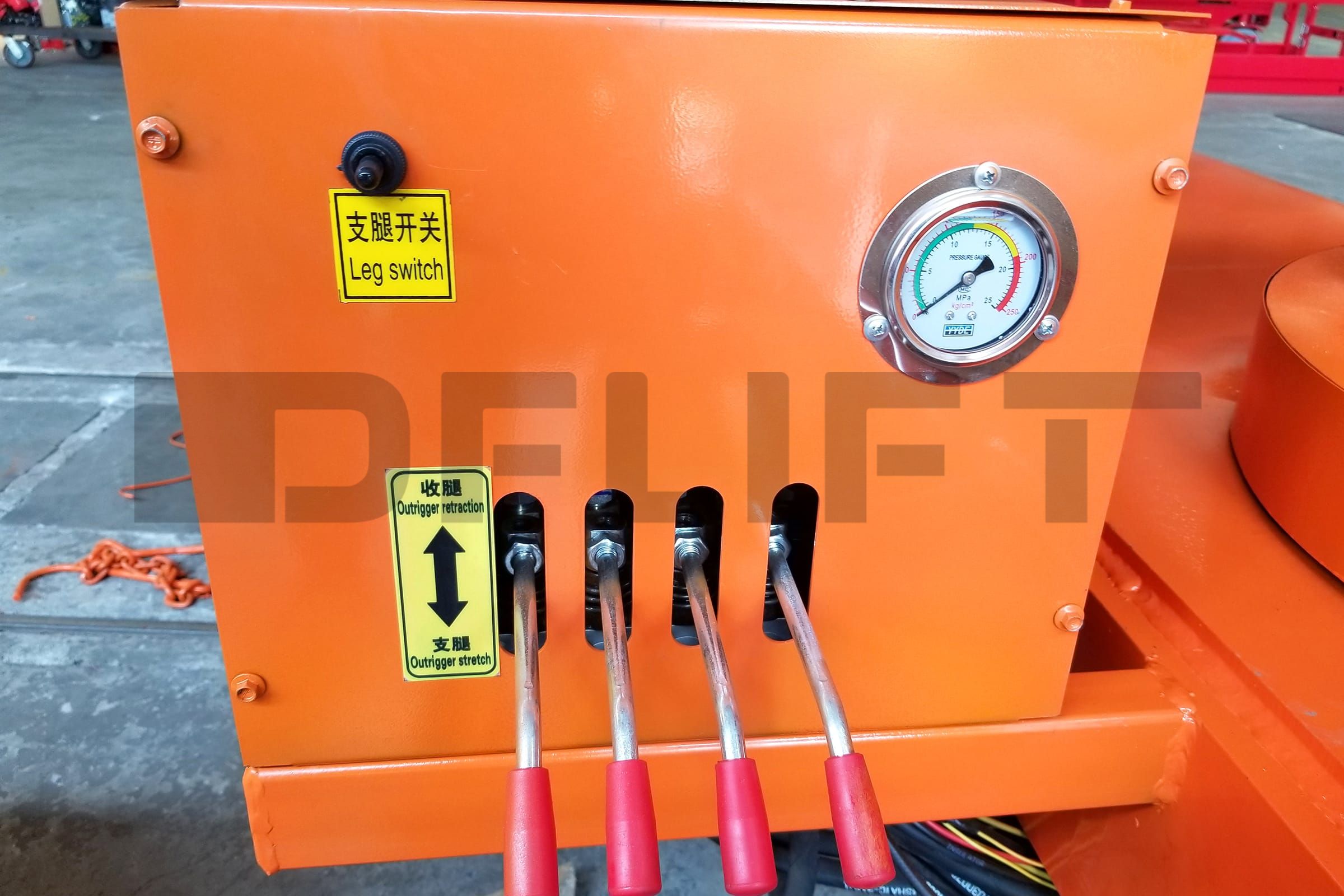 Hydraulic support leg control
Ground control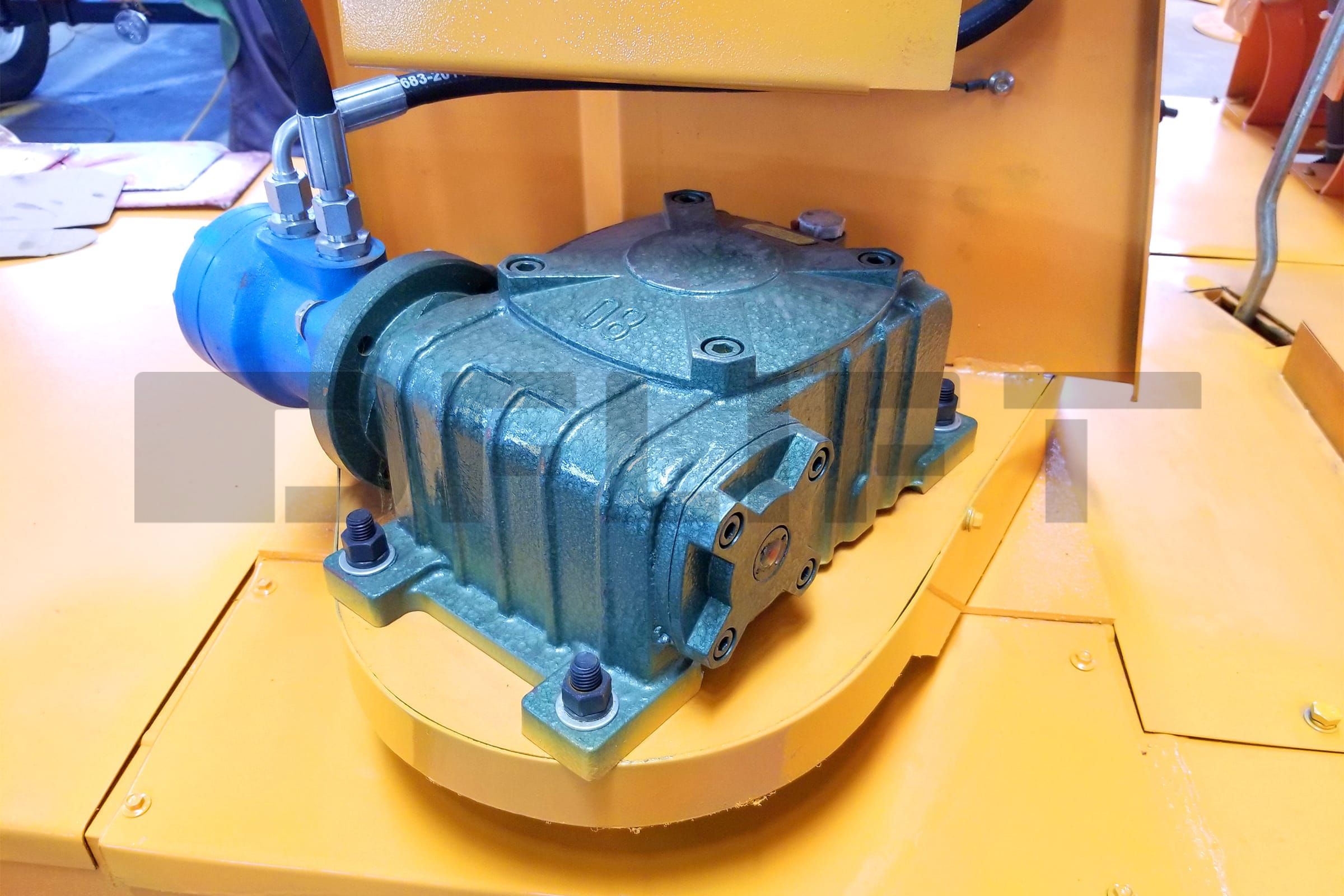 Rotating mechanism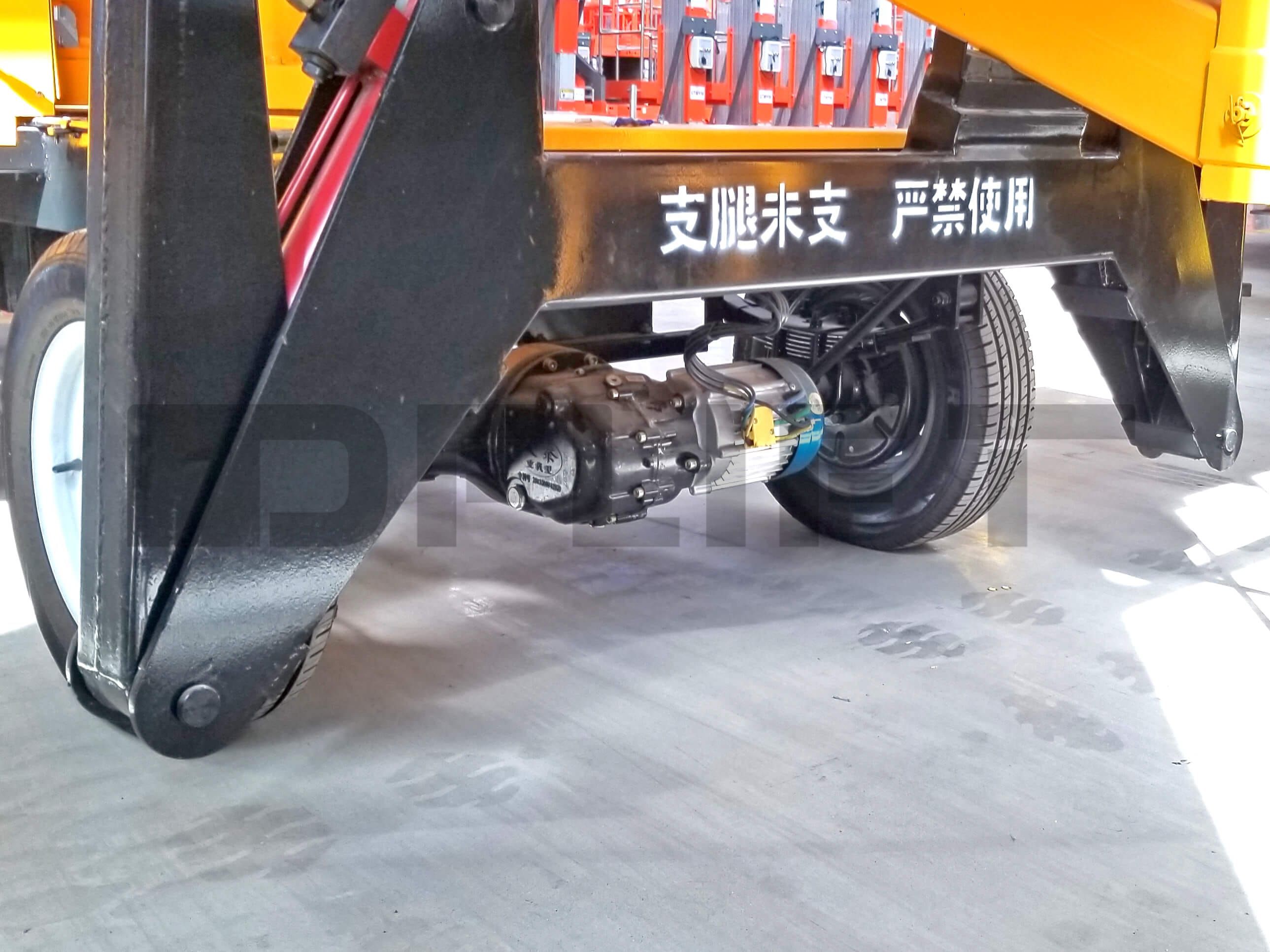 Optional battery drive