BRIEF INTRODUCTION
Articulating boom lifts is lifting equipment for working at height. It has a telescopic arm that can be overhung, spanned obstacles or can be multi-pointed in one lift. 360-degree rotation, large platform load capacity, can equip for two or more people to work at the same time. It can work at heights across obstacles. The lifting platform has good mobility, and the transfer site is convenient. When the platform is lifted to any position, it can be operated while walking, with compact structure and flexible steering. The width of the site ensures that the device enters narrow passages and crowded work areas. The backup power unit can be operated to reset the working platform and is easily transported to any place. It has Easy-to-recognize operator panel, multiple mechanical, electrical and hydraulic protection, advanced integrated hydraulic and electrical integrated system.
USAGE
DFLIFT Articulated boom lifts are widely used in the installation, maintenance and climbing operations of municipal, electric power, street lighting, advertising, communications, photography, gardens, transportation, terminals, airport ports, large industrial and mining enterprises and so on.
FEATURES
Diesel or battery powered. No external power supply is required.
Solid tires and equipped with a 4 drive system, with a certain off-road capability.
It can walk, turn, and move flexibly in the ascending state.
Microcomputer system, support equipment self-test.
SPECIFICATION
Model
platform height
(m)
Overall dimensions
(m)
Platform size
(m)
Working radius
(m)
Working speed
(km/h)
Capacity
(kg)
Climbing ability
Platform rotation
Total weight
(kg)
Power source
DFQB-10D
10
4.35*1.5*1.99
1.1*0.65*1.13
5.8
3
200kg
0.25
160°
4700
Battery
DFQB-12D
12
5.3*2*2.05
1.1*0.65*1.13
8
3
200kg
0.25
160°
5500
Battery
DFQB-14D
14
6.24*1.75*2
1.53*0.96*1.13
8.1
5
230kg
0.25
160°
6270
Battery
DFQB-18C
18.2
8.25*2.38*2.48
1.83*0.76*1.13
22
6.3
230kg
0.45
160°
10500
Diesel engine
Parts Details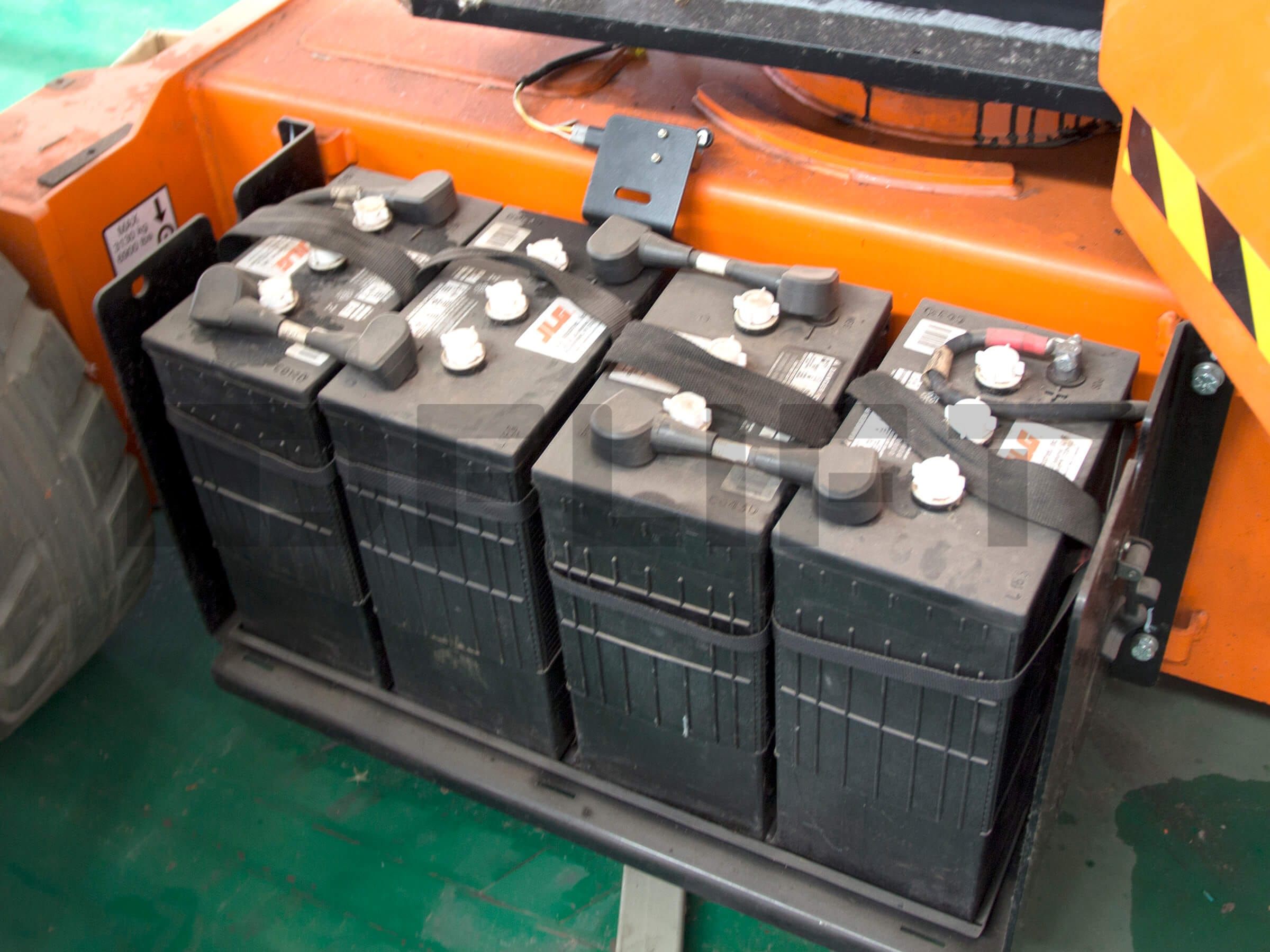 Battery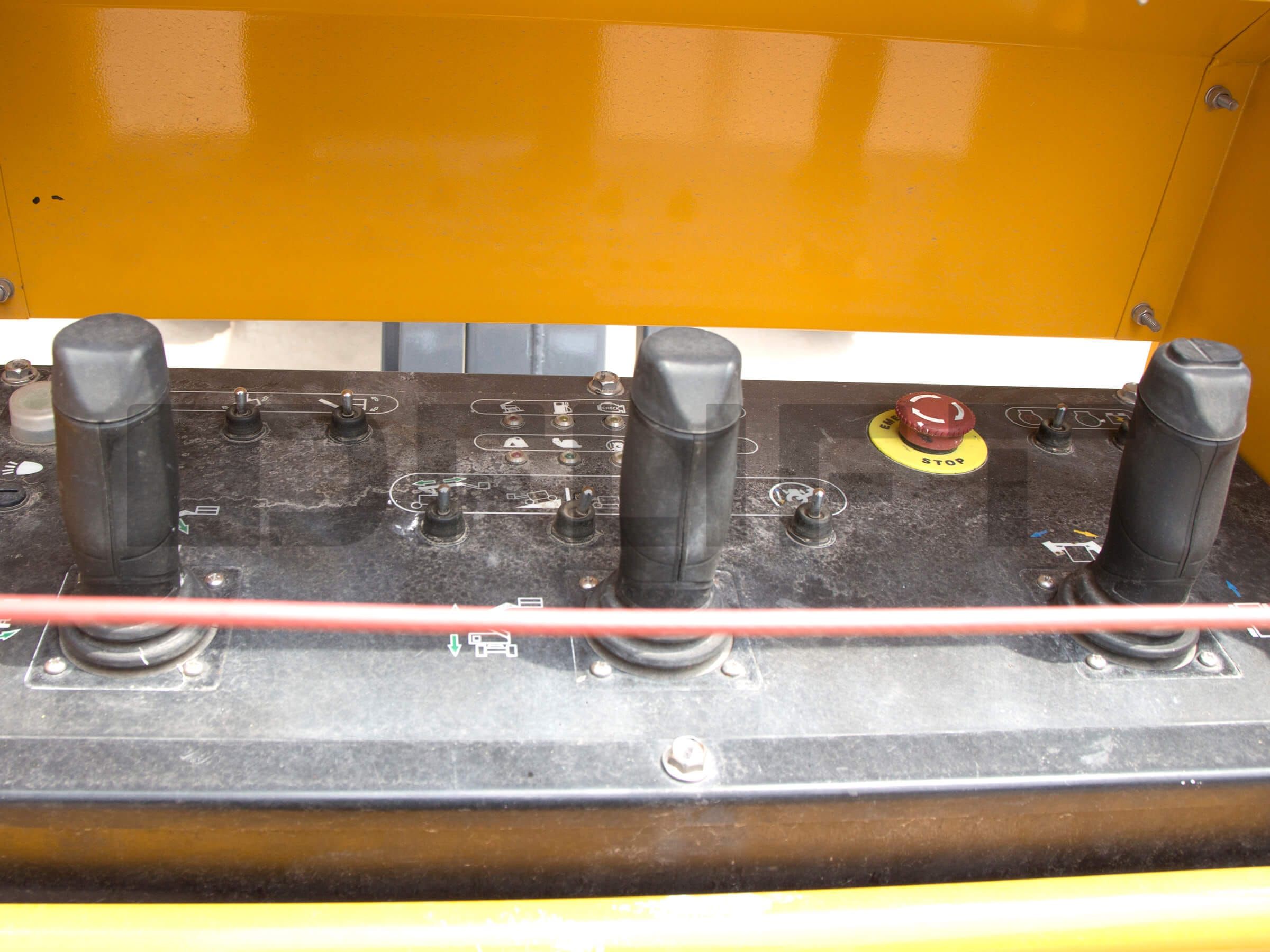 Control panel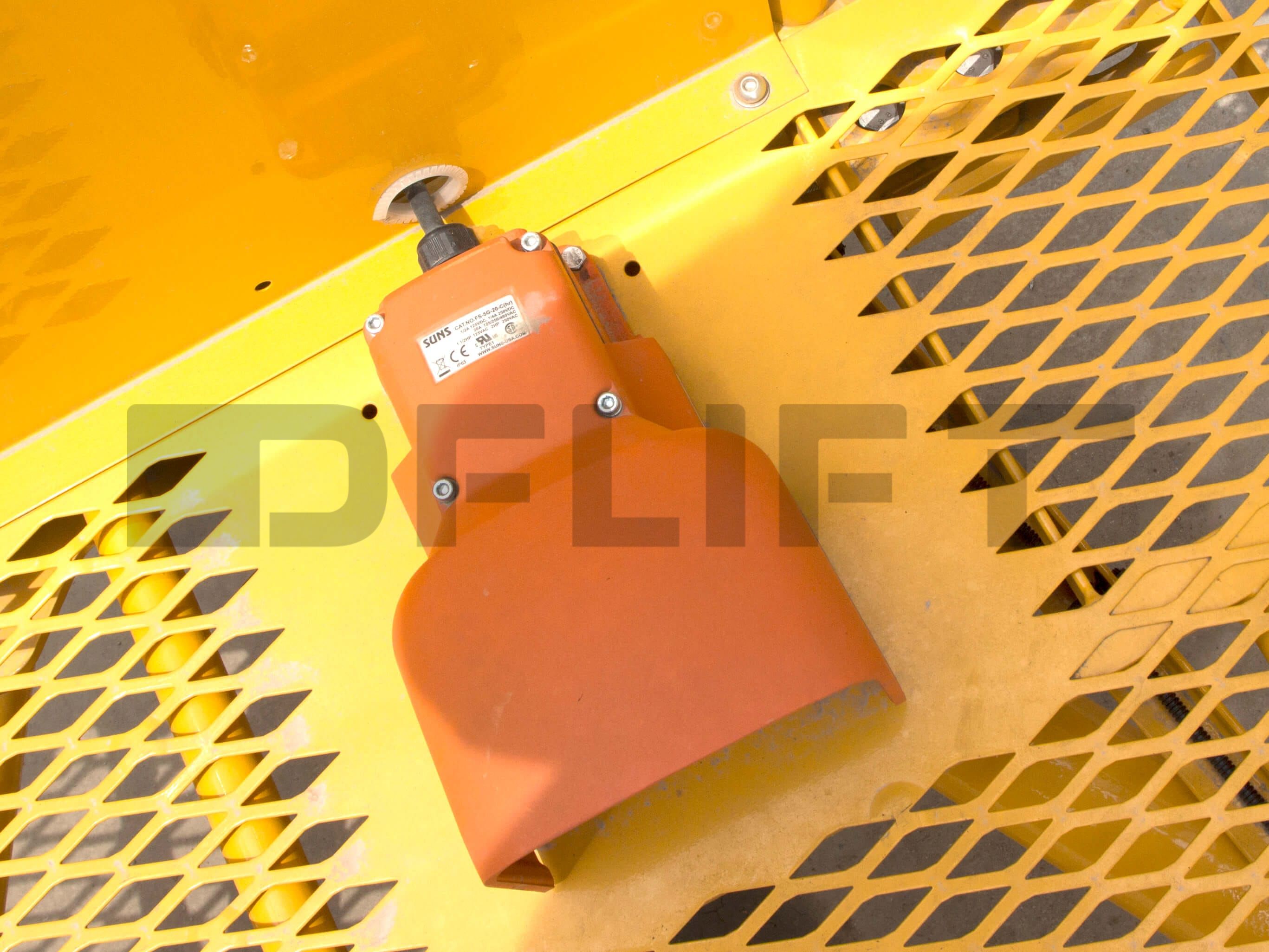 Emergency stop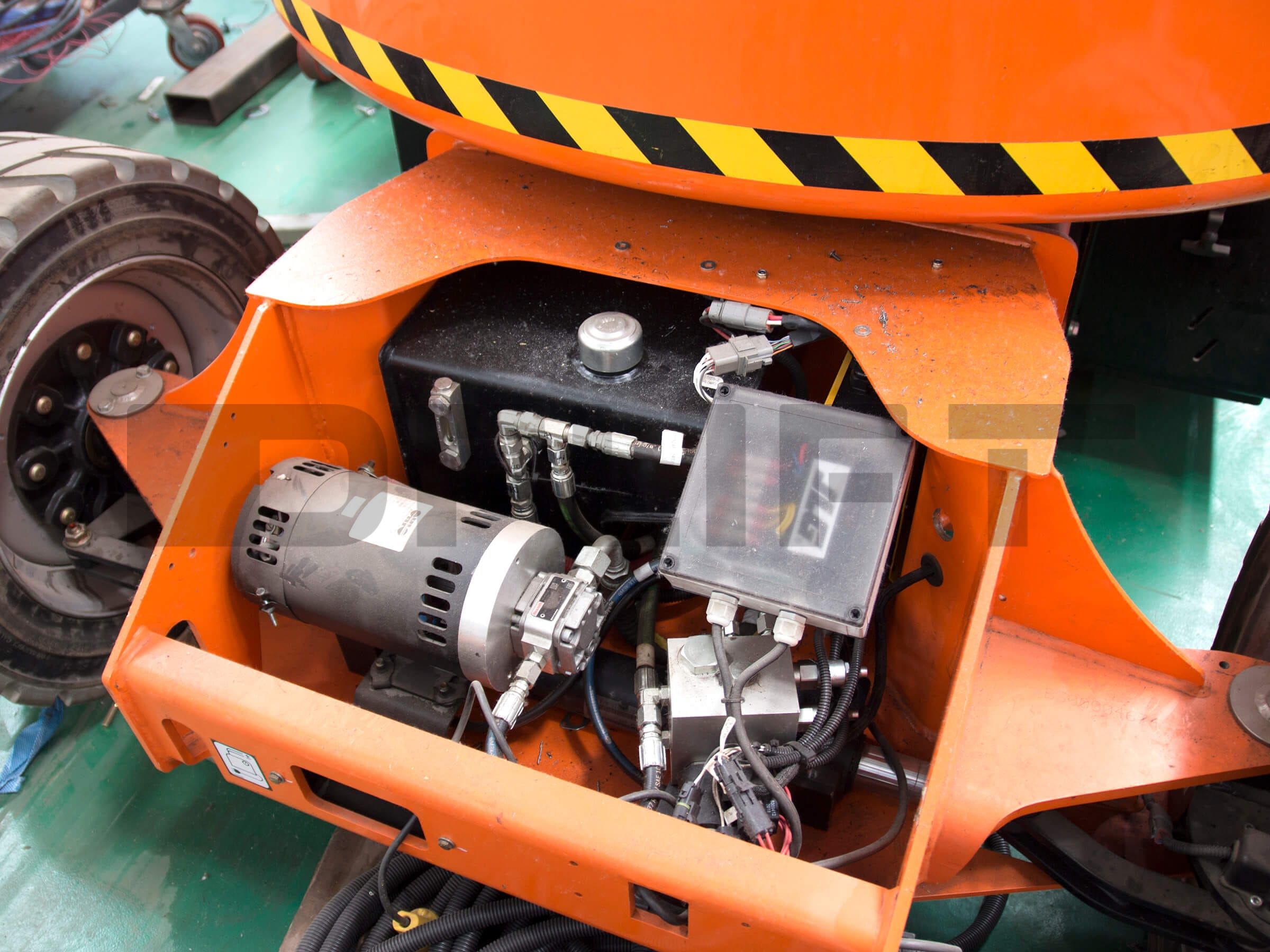 Hydraulic pump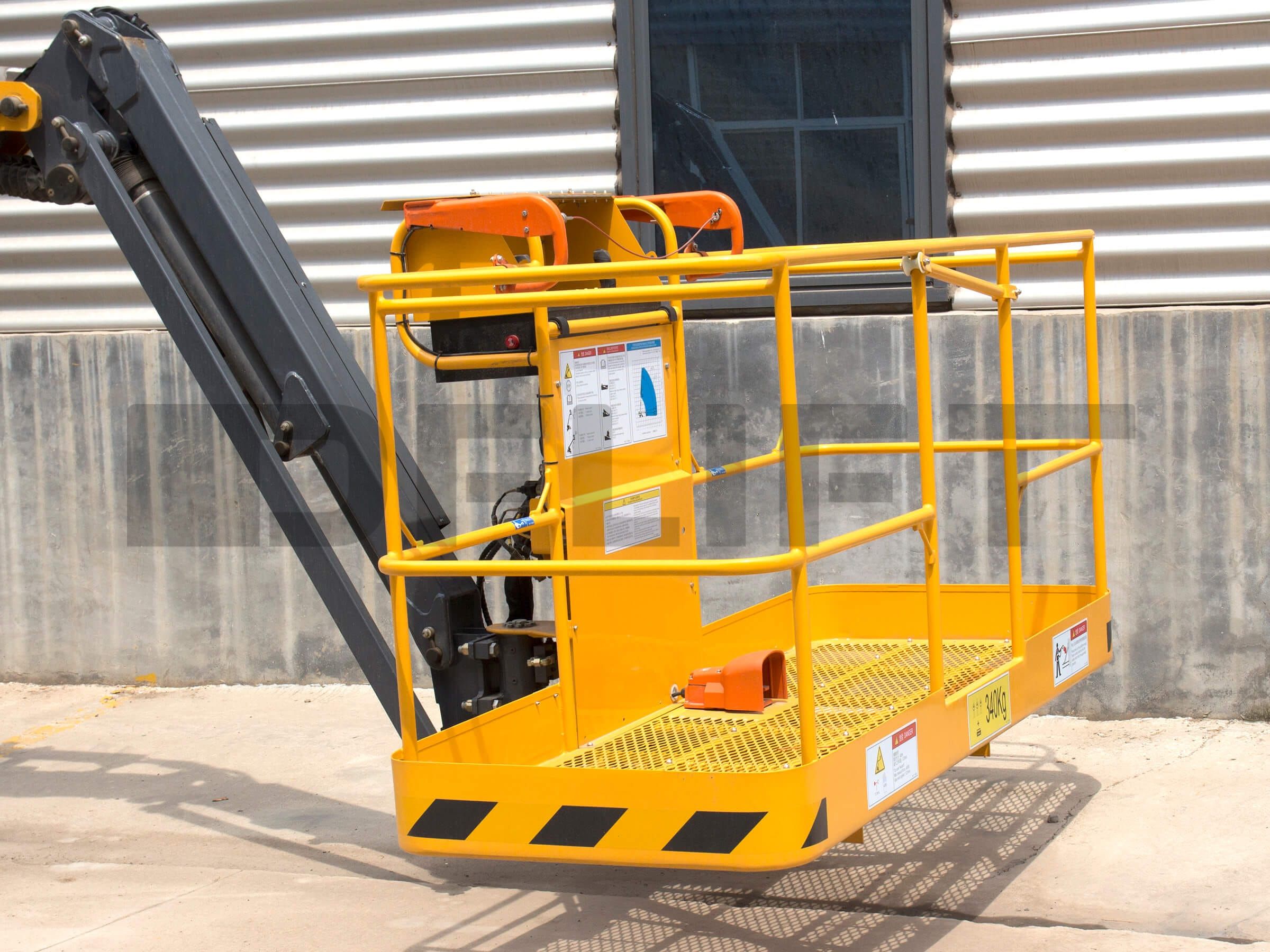 Platform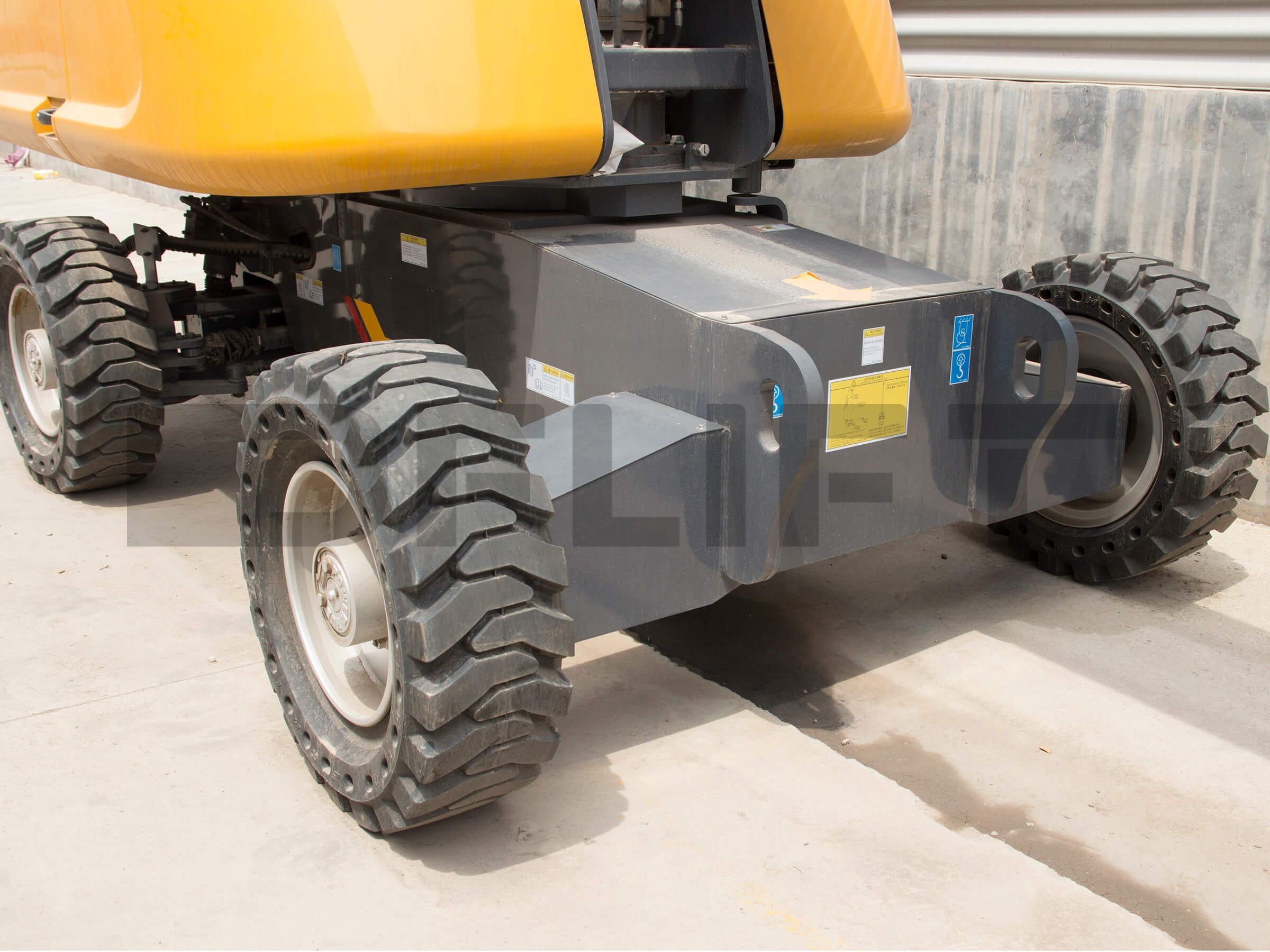 Wheel