introduction
Crawler scissor lift walking with a crawler is like laying an infinitely long track on the lift, allowing it to pass through a variety of complex road conditions smoothly, quickly and safely. Due to the large grounding area, the ability of the elevator to pass on a soft, muddy road surface is increased, and the amount of depression is reduced. Due to the track plate has a pattern and can be installed with spurs, it can firmly grasp the ground on rain, snow, ice or uphill and will not slip.
From a technical point of view, the function of crawler is to transmit the driving or braking torque by means of the driving wheel engaged with it, and to generate traction or braking force by interaction with the ground.
The total mass of the load-bearing wheel is tightly pressed against the lower track, which increases the contact area between the lower track and the ground, and the pattern on the track increases its adhesion.
The type of crawler-type scissor lift with outriggers will increase the function of automatic leveling, making the platform more stable and suitable for more harsh environments.
Advantages
 It is particularly strong in adapting to the environment, and it can be used in the field without power supply and complicated road conditions.

Caterpillar wheels are used to weight the chassis. By the electric battery drive walking and lifting, very convenient.

The crawler hydraulic lifting platform uses a weighted chassis and does not require support legs when working.

It can walk slowly when the platform is raised, which greatly improves the working efficiency
Parameters Table
| | PT046ZS | PT0608LD | PT0810LD | PT1012LD | PT1214LD |
| --- | --- | --- | --- | --- | --- |
| Capacity | 200Kg | 450Kg | 450Kg | 320Kg | 320Kg |
| Extension capacity | 100Kg | 113Kg | 113Kg | 113Kg | 113Kg |
| Workers | 1 | 2 | 2 | 2 | 2 |
| Working height | 6.5m | 8m | 10m | 12m | 14m |
| Platform height | 4.5m | 6m | 8m | 9.75m | 11.75m |
| Overall length (with ladder)) | 1270mm | 2470mm | 2470mm | 2470mm | 2470mm |
| Overall width | 790mm | 1390mm | 1390mm | 1390mm | 1390mm |
| Overall height | 1820mm | 2280mm | 2400mm | 2530mm | 2670mm |
| Platform size | 1230X655mm | 2270X1120mm X700mm | 2270X1120mm X700mm | 2270X1120mm X700mm | 2270X1120mm X700mm |
| Platform extension | 550mm | 900mm | 900mm | 900mm | 900mm |
| Turning radius | 0m | 0m | 0m | 0m | 0m |
| Minimum ground clearance | 50 | 150 | 150 | 150 | 150 |
| Lifting motor | 24v/0.1.2Kw | 48V/4Kw | 48V/4Kw | 48V/4Kw | 48V/4Kw |
| Travelling motor | 2X24v/1.5Kw | 2X48v/4Kw | 2X48v/4Kw | 2X48v/4Kw | 2X48v/4Kw |
| Travelling speed | 1.7Km/h | 2.4Km/h | 2.4Km/h | 2.4Km/h | 2.4Km/h |
| Lifting/down speed | 24/20sec | 38/30sec | 45/36sec | 70/62sec | 85/75sec |
| Charger | 25% | 48V/25A | 48V/25A | 48V/25A | 48V/25A |
| Self-weight | 790Kg | 2400Kg | 2550Kg | 2840Kg | 3000Kg |
Parts Details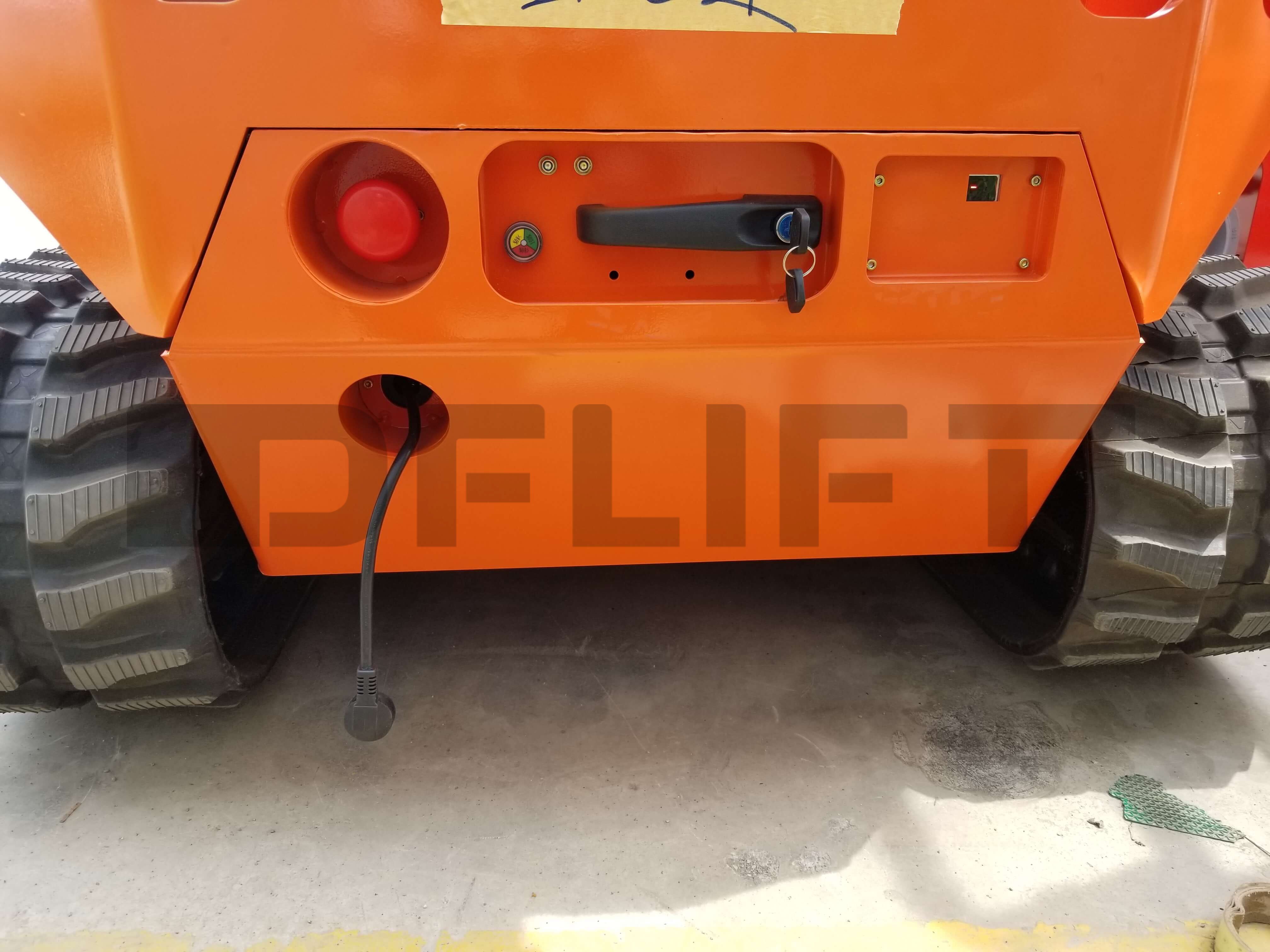 Emergency stop and charger plug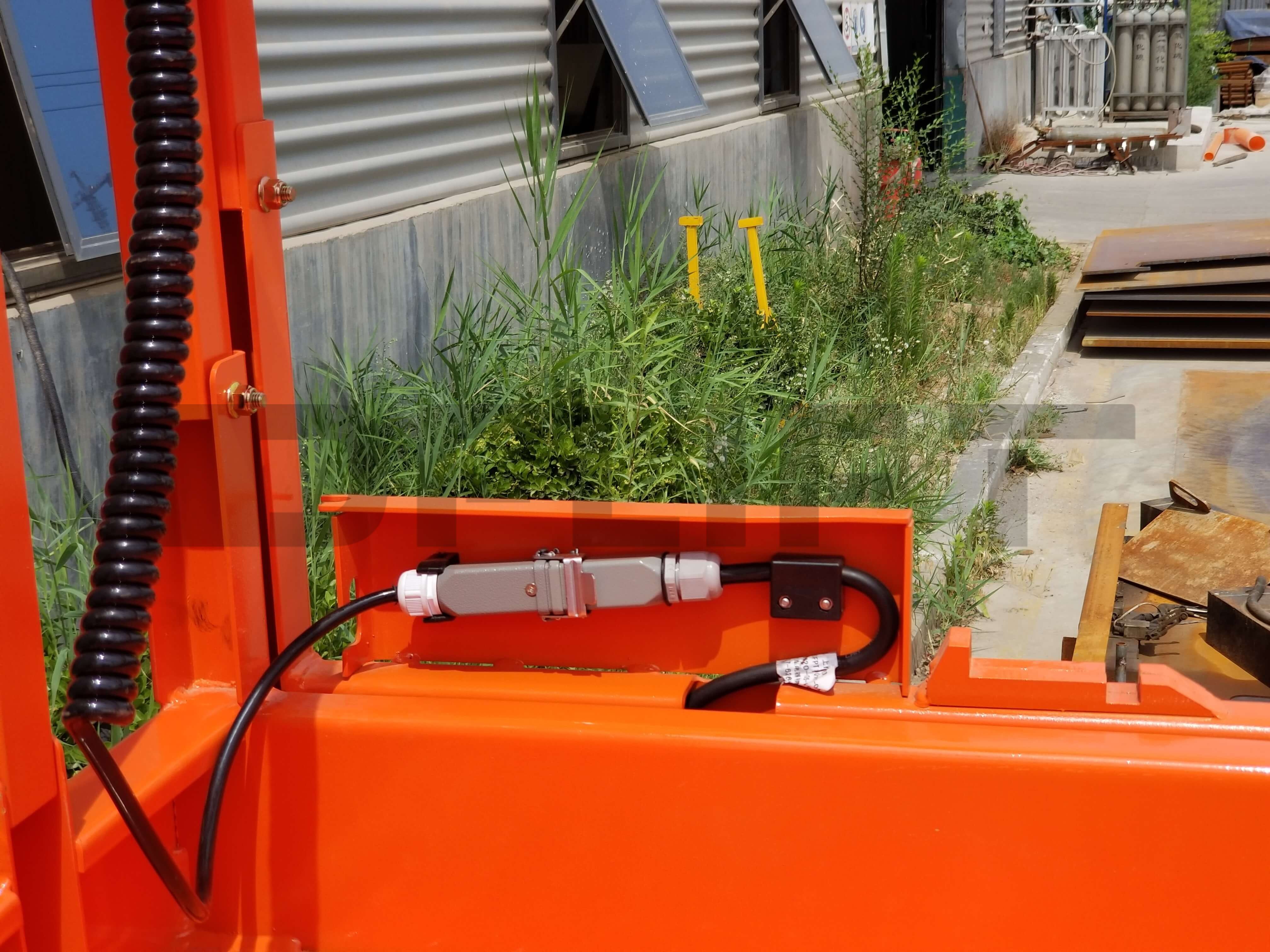 Quick connection plug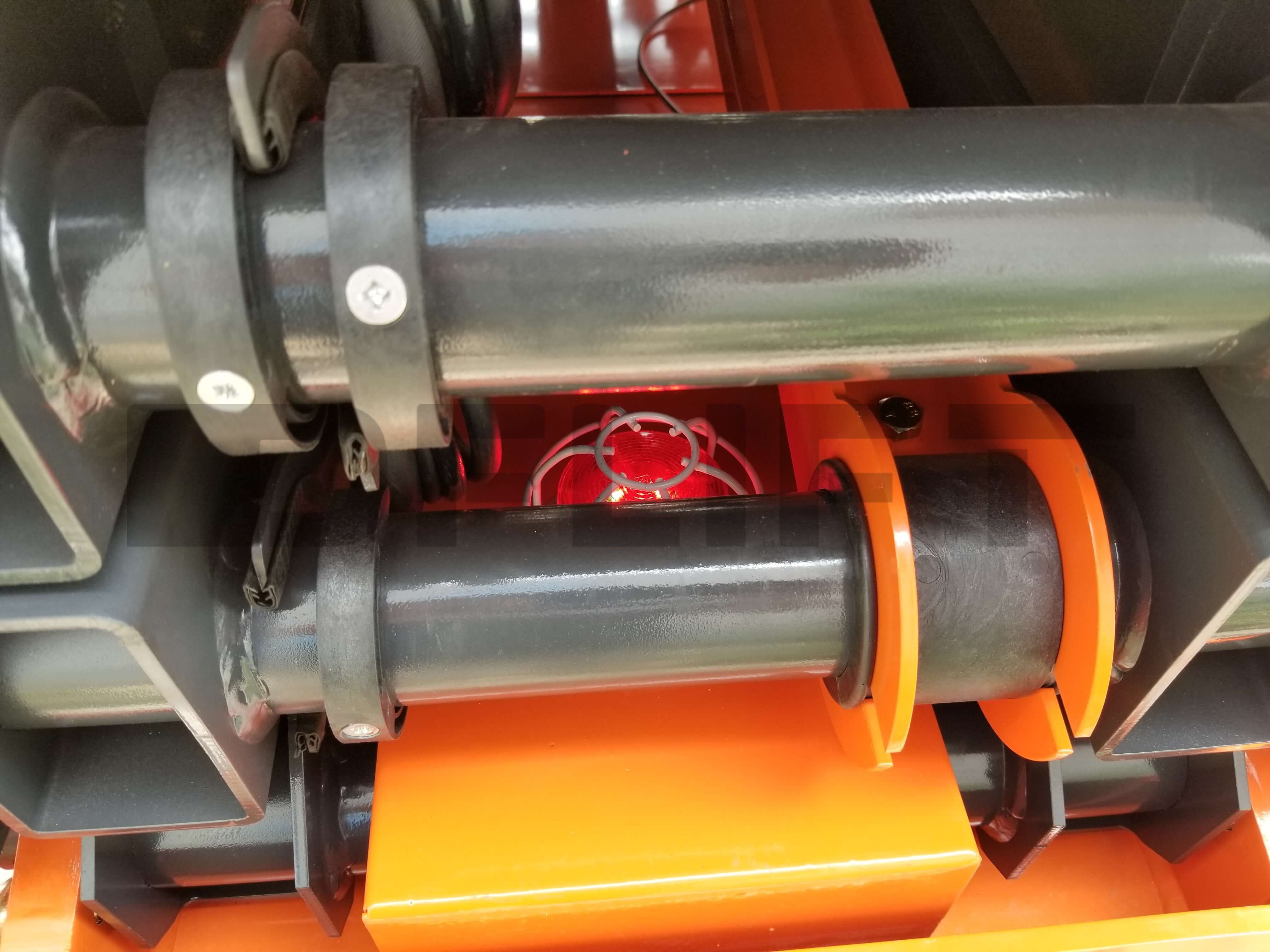 Shaft Pin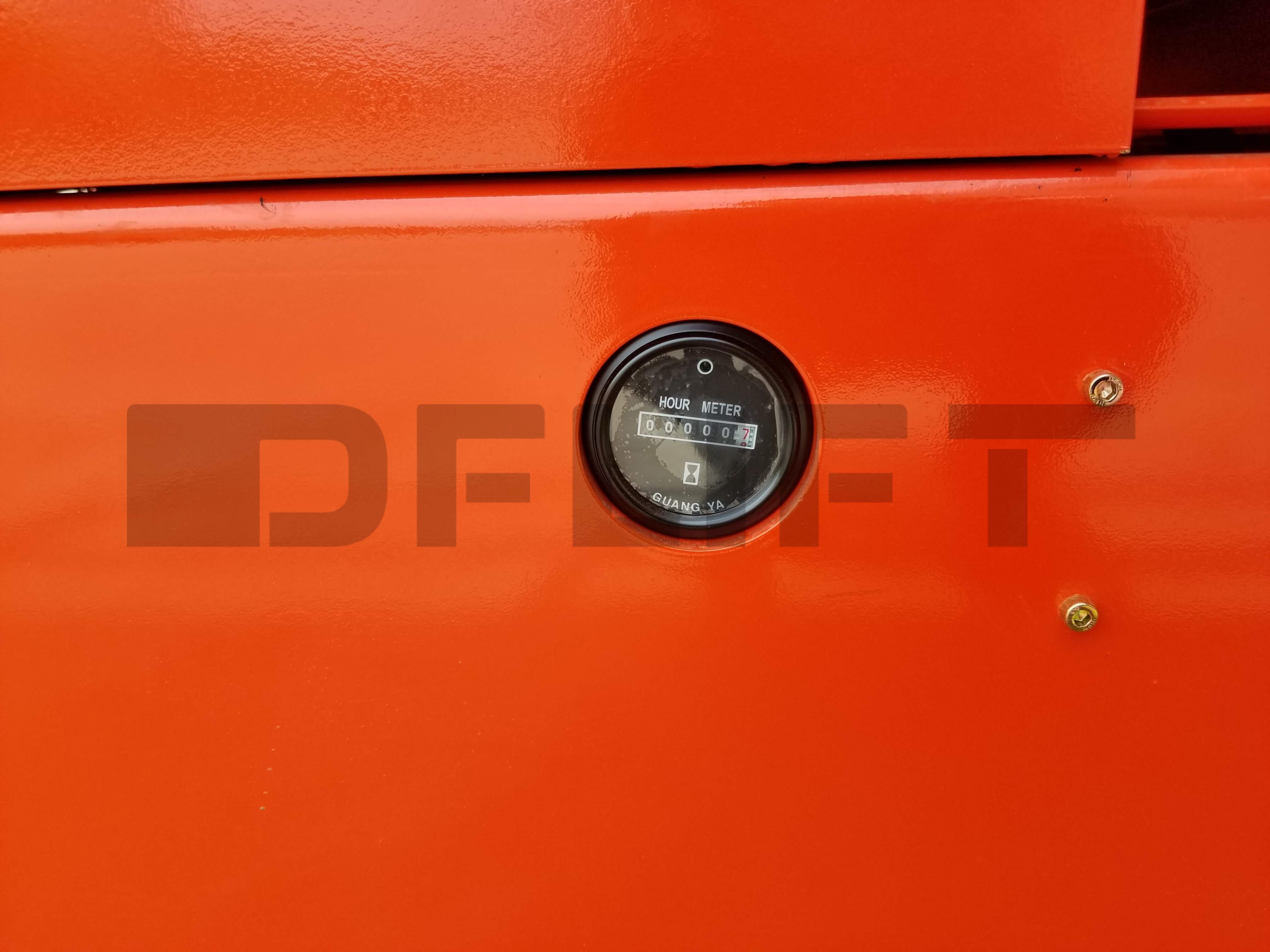 Timer
Track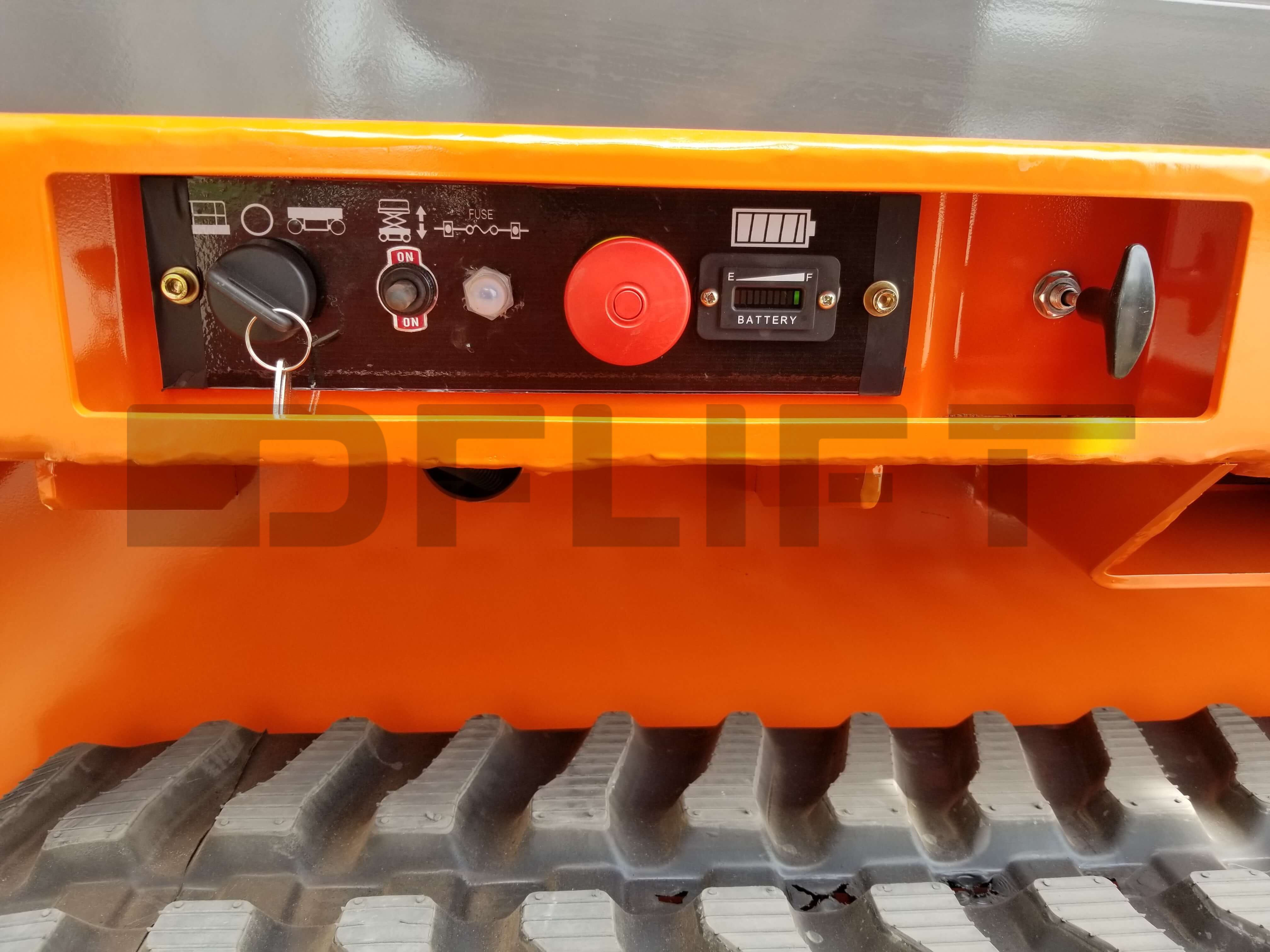 Battery Indicator and Key for Operation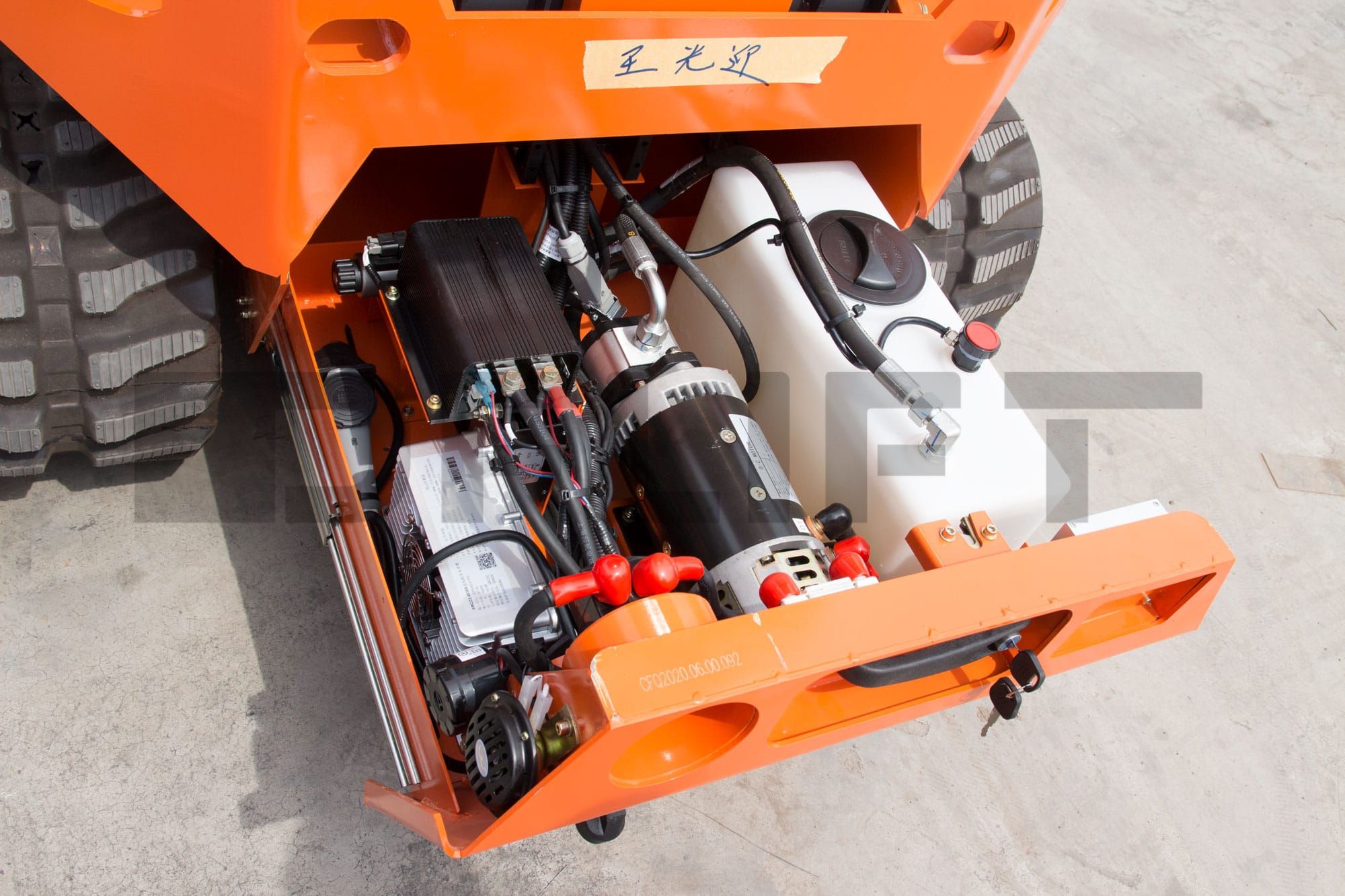 Electric-system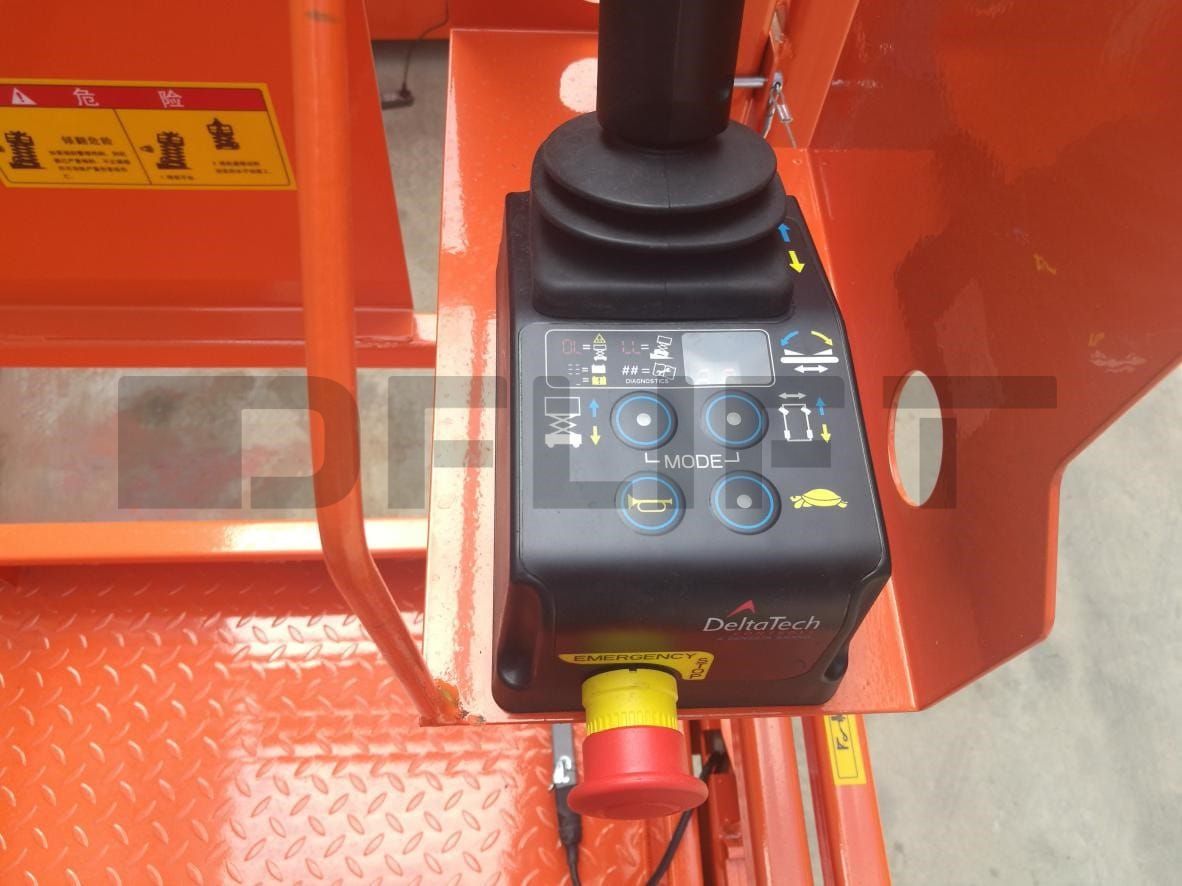 Control Panel