introduction
Stock Picker is fully electric, semi-electrically available. All electric is electric lift, electric walking; Semi-electric is electric lifting, walking by hand. 300kg-1000kg load capacity,can be customized. 1.6-5m Lifting , The table size can be customized.
Stock Picker has a spacious operating platform and high quality skid surface, It reflects good stability,guarantee the safety of operation at heights. And it is suitable for single-person operation and is used for picking and placing items in small spaces such as warehouses, workshops, elevators, supermarkets, and subway stations.
Features
Using advanced foreign control systems, The core components include the electronic control system, the pump station assembly, and the drive unit all using original or imported assemblies;

The drive motor has automatic braking function and has good climbing ability;

The state of charge machine is restricted to work, In order to ensure the safety of users;

Overload limit;

Set an emergency descent valve device, no security risks;

Set fault self-diagnosis function;

Emergency stop button;

Emergency drop button;

Charging indicator, voltage display, external smart charger, easy to understand battery level at any time, greatly extend battery life;

Double brake double brake disc;

Safety maintenance support.
Advantages
The heaviest capacity --10000T oil hydraulic press in hook industry.
One-time shaping by die forging
Own EU CE certification, US ABS certification, China Classification Society certification, etc.
200% load test
Parameters Table
| Model | ZDYT3-3.5T | ZDYT3-4.0T | ZDYT3-4.5T |
| --- | --- | --- | --- |
| Pated load | 300kg | | |
| Worker | 1 | | |
| Working height(H1) | 5.50m | 6.00m | 6.50m |
| Platkform | 3.50m | 4.00m | 4.50m |
| height(H2) | | | |
| Overall length(A) | 1.56m | | |
| Overall width(AC) | 0.76m | | |
| Overall height(B) | 1.64m | 1.81m | 1.99m |
| Plalform size | 0.93m×0.70m | | |
| Ground clearance | 0.04m | | |
| Wheel bas | 1.23m | | |
| Minimum turning radius | 0 | | |
| Power source | 2×24VDC/0.4kw | | |
| Lift power | 24VDC/2kw | | |
| Machine running speed (Stowed status) | 4.0km/h | | |
| Machine running speed(Lifting status) | 1.1km/h | | |
| Lifting/Descending Speed | 20/18 sec | 22/19 sec | 24/21 sec |
| Battery | 2×12V/120Ah | | |
| Charger | 24V/10A | | |
| Maximum climbing | 25% | | |
| Working angle | 1.5° | | |
| Rear tyre | ¢230б×80mm | | |
| Front tyre | 6 in | | |
| Weight | 642kg | 662kg | 682kg |
Parts Details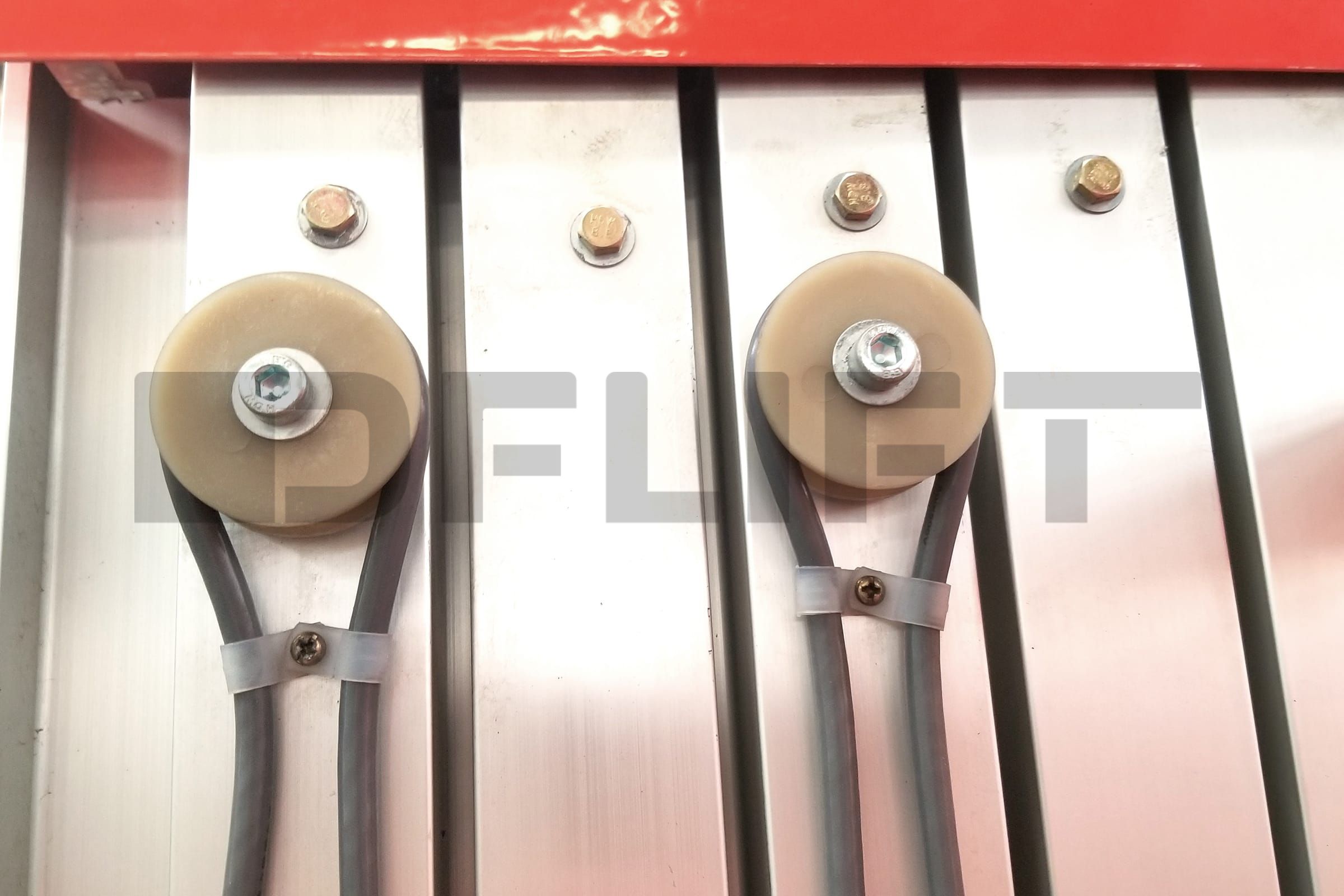 Cable wiring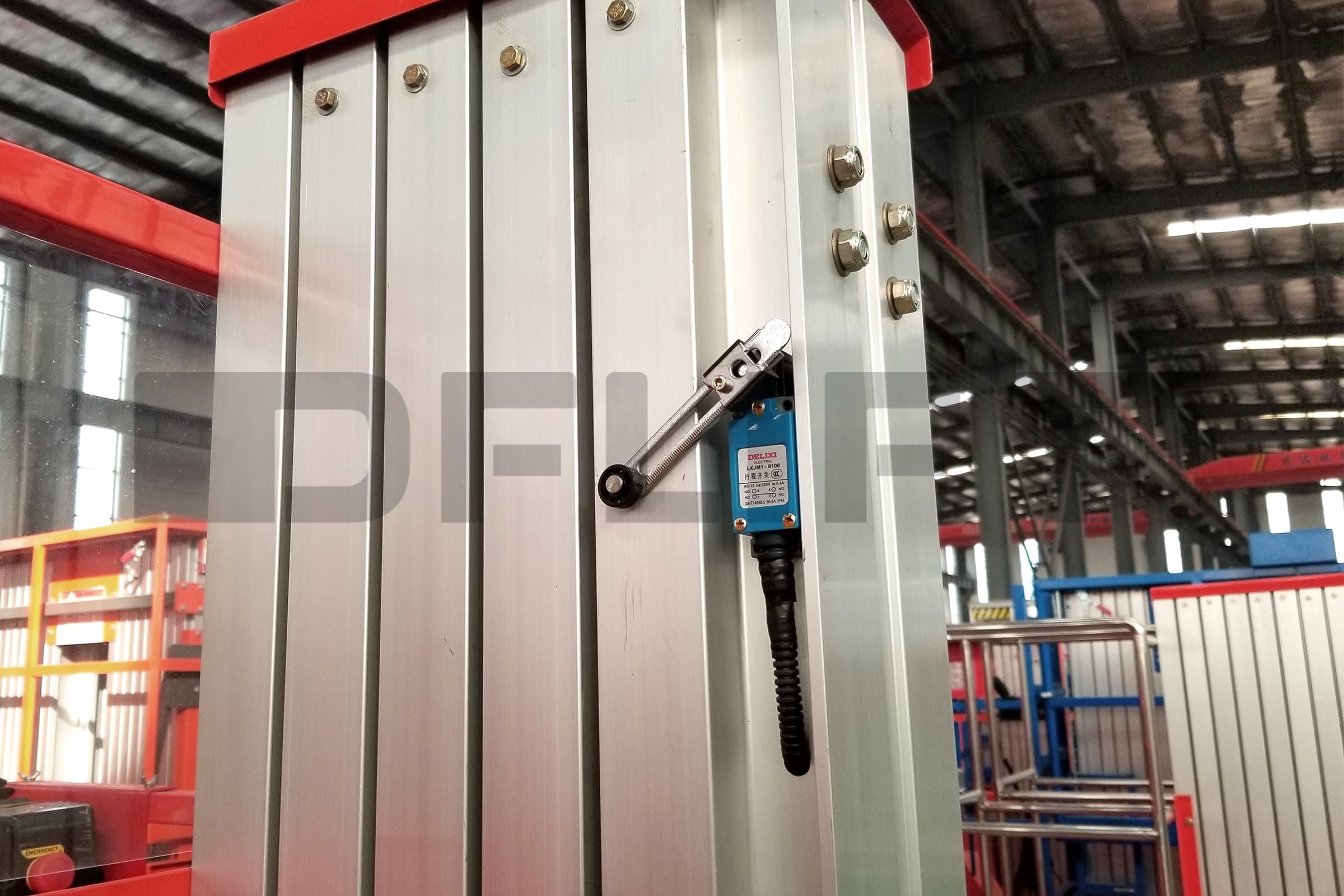 Limit switch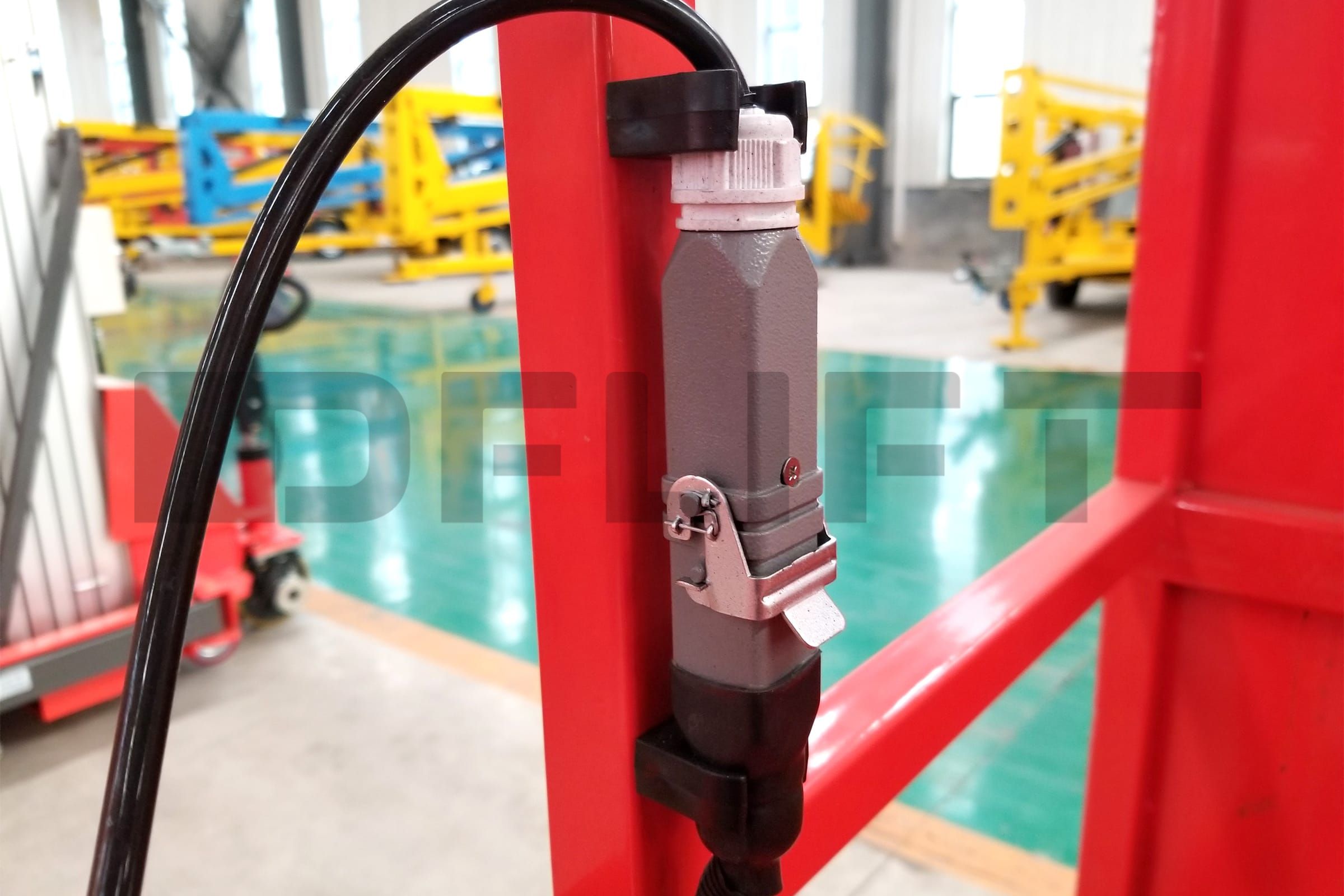 Quick connection plug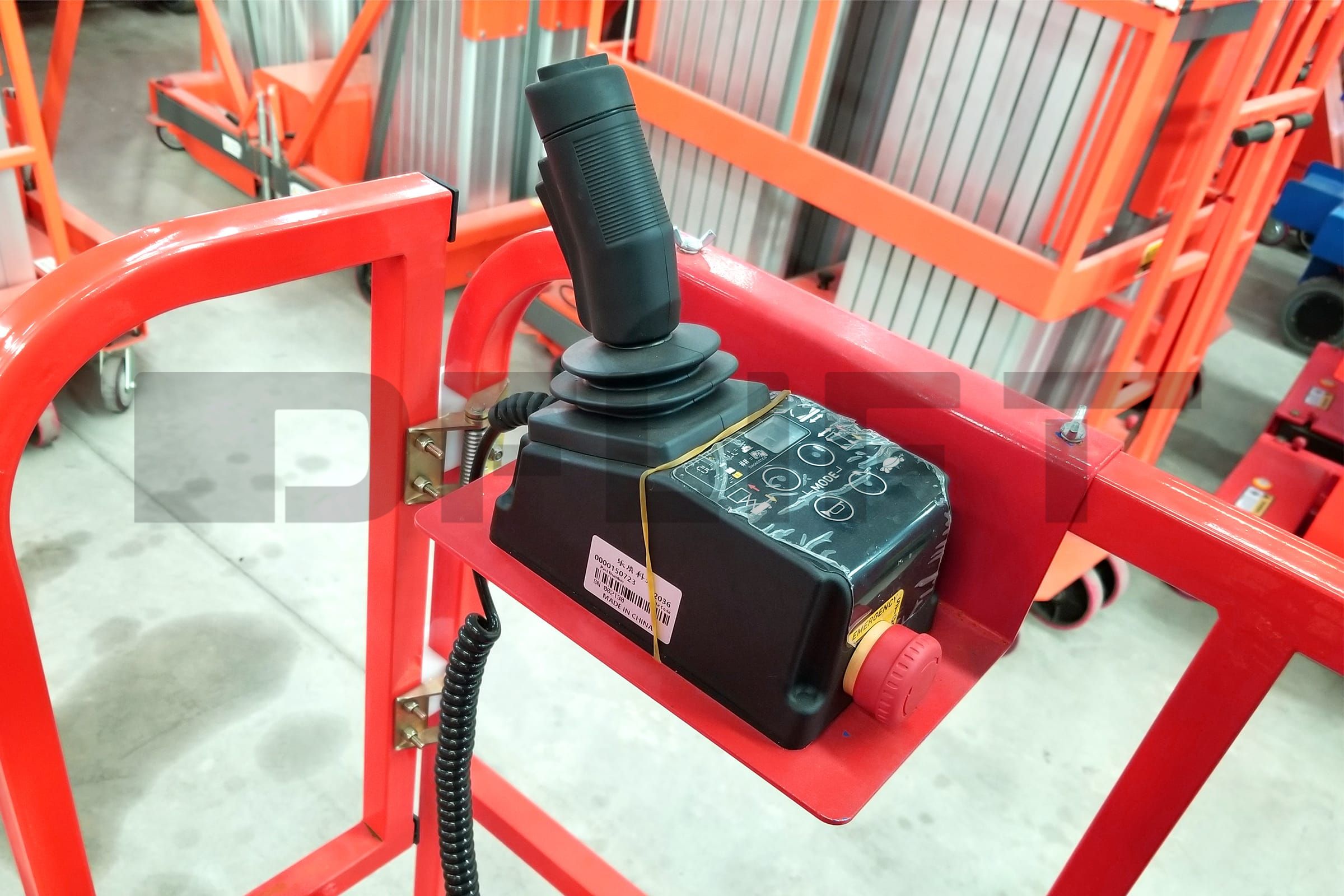 Control handle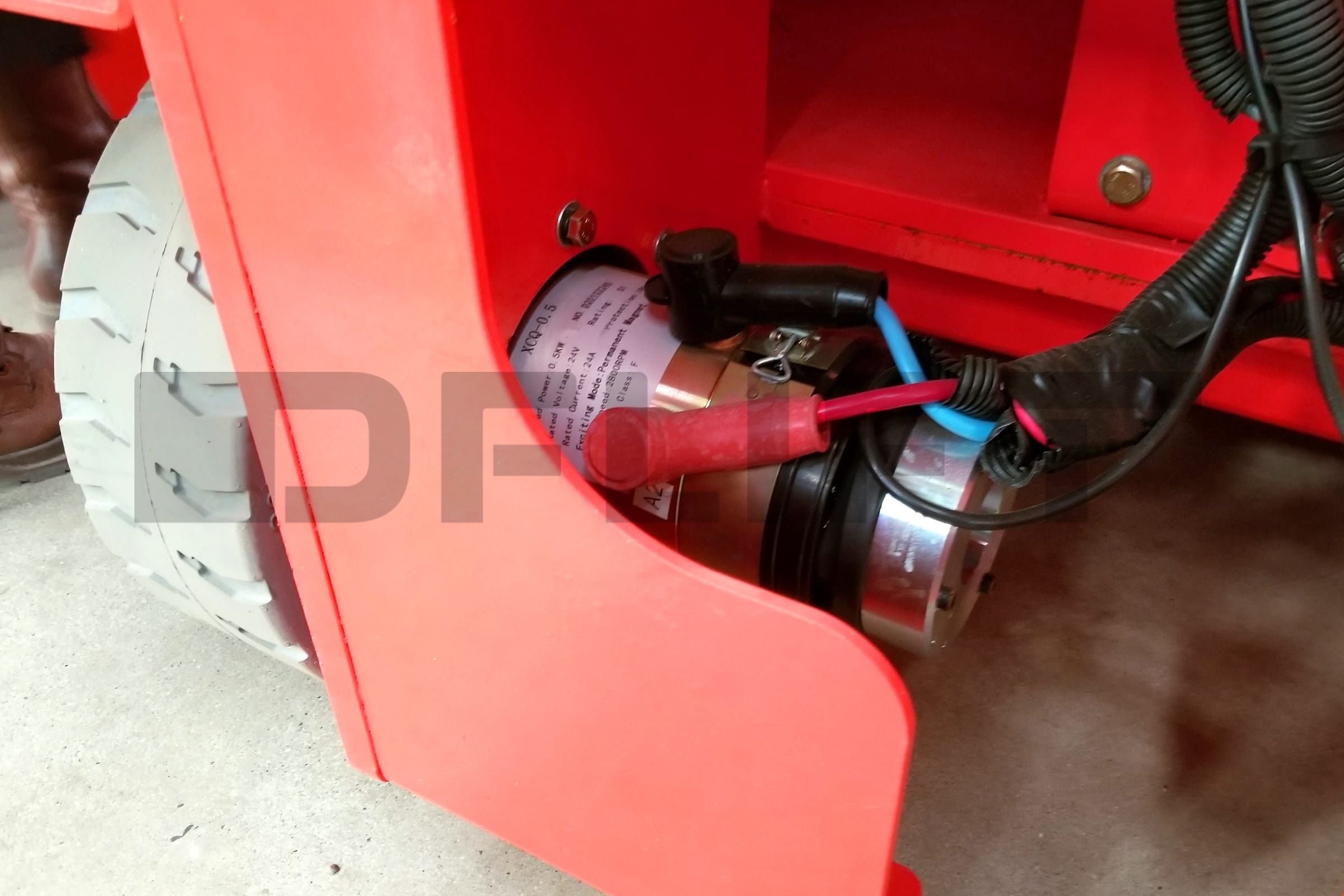 Electric moving wheel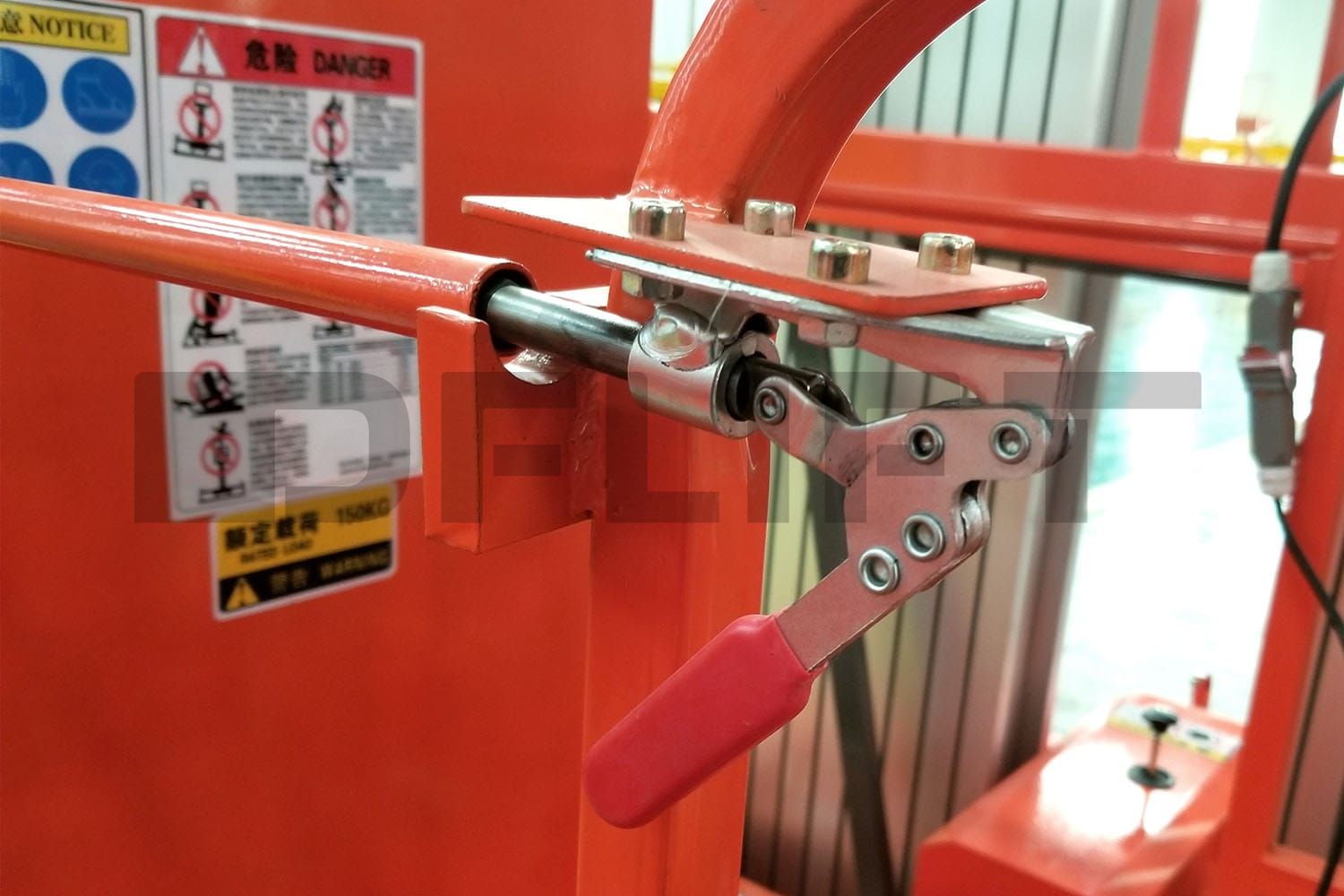 Guardrail lock