introduction
The chain guide rail type hydraulic lifting platform is suitable for the industrial place which can't excavate the pit and the hoistway and the floor opening is small. It does not need upper machine room, so indoor and outdoor occasion can be installed. Products have a single column, double column, four columns and other types, mainly used in restaurants, hotels, large supermarkets, the second floor, third floors of industrial plants, warehouses and other goods transfer occasion between the floors. It is ideal hydraulic lifting equipment with smooth operation and simple operation.
Advantages
In case of power off, manual emergency drop can be used, which is safe, convenient, fast and practical.
The pit depth is generally 15cm-30cm, the top height is not limited, can be customized according to the site environment;
Suitable for 2-3 steel structure or concrete factory building, both inside and outside can be used;
The alarm setting before falling to the ground can ensure the safety of the operator;
Chain or wire rope breaking protection device;
Hydraulic system protection device in case of pressure loss;
Overflow valve: when the upward movement, can prevent the system pressure is too high;
Pipeline rupture valve: When the hydraulic system pipeline rupture causes the lift to descend out of control, the oil circuit can be cut off automatically to stop falling;
Fuel tank oil temperature protection: When the oil temperature exceeds the standard temperature, the oil temperature protection device will give signal and suspend the use of the lift. The lift can be started only after the oil temperature drops.
Low power consumption: The descending mechanism of hydraulic lifting platform is driven by its own weight and is more energy efficiency.
Specifications
| Model | Capacity(T) | Platform Size (Customized) | Vertical Stroke (Customized) |
| --- | --- | --- | --- |
| SJD0.5-6 | 500 | 1.5*1.8m | 6m |
| SJD1-16 | 1000 | 3*2.5m | 4.5~16m |
| SJD2-16 | 2000 | 3*3m | 4.5~16m |
| SJD3-16 | 3000 | 3*3m | 4.5~16m |
| SJD5-14 | 5000 | 5.5*3m | 4.5~14m |
| SJD6-12 | 6000 | 8*2.5m | 4.5~12m |
| SJD8-10 | 8000 | 8*2.5m | 10m |
PARTS DETAILS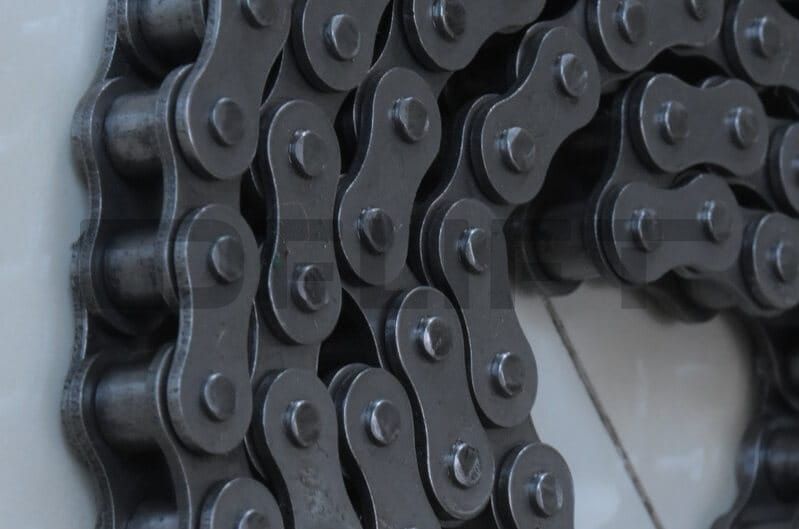 Chain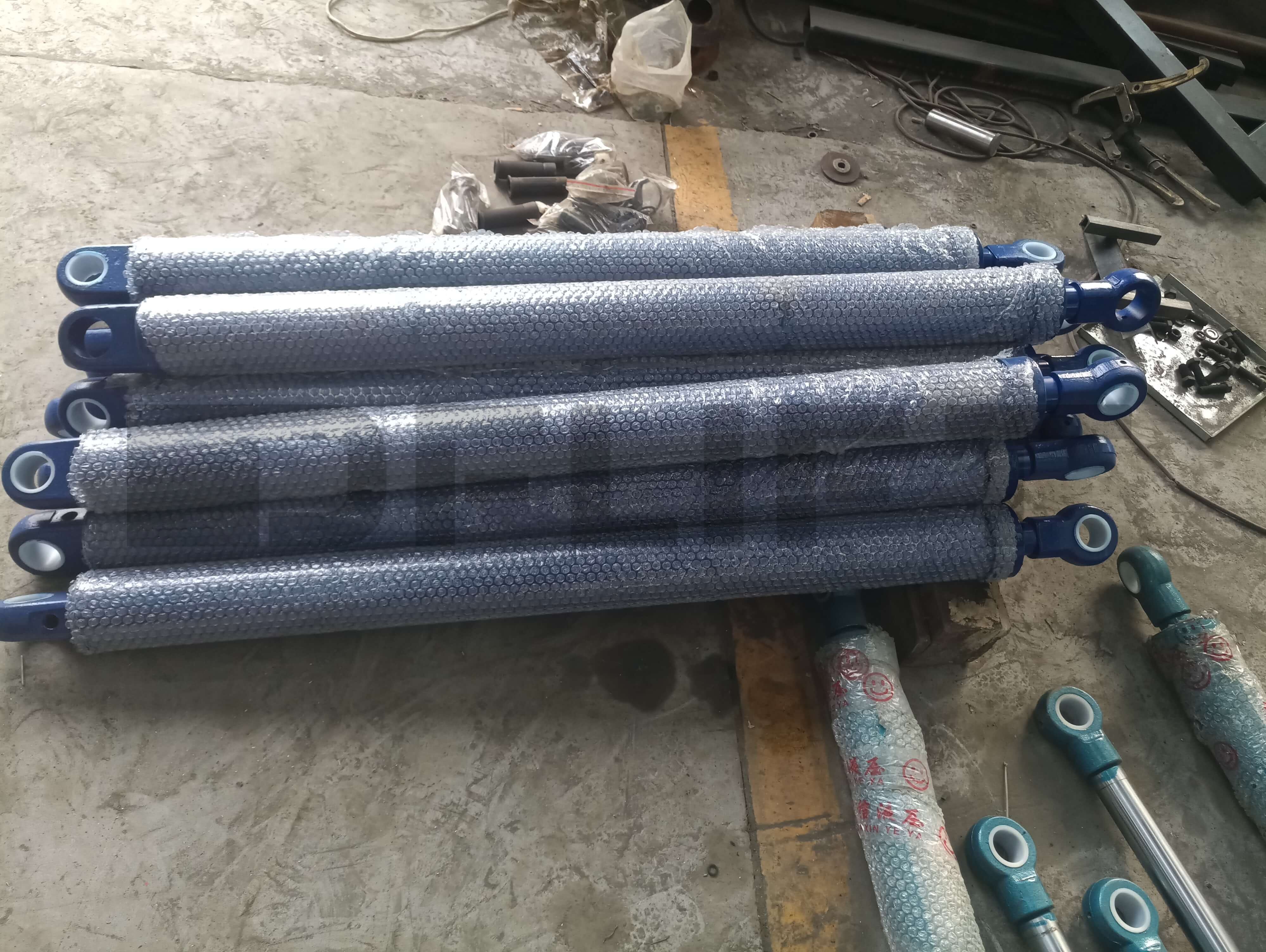 Hydraulic Cylinder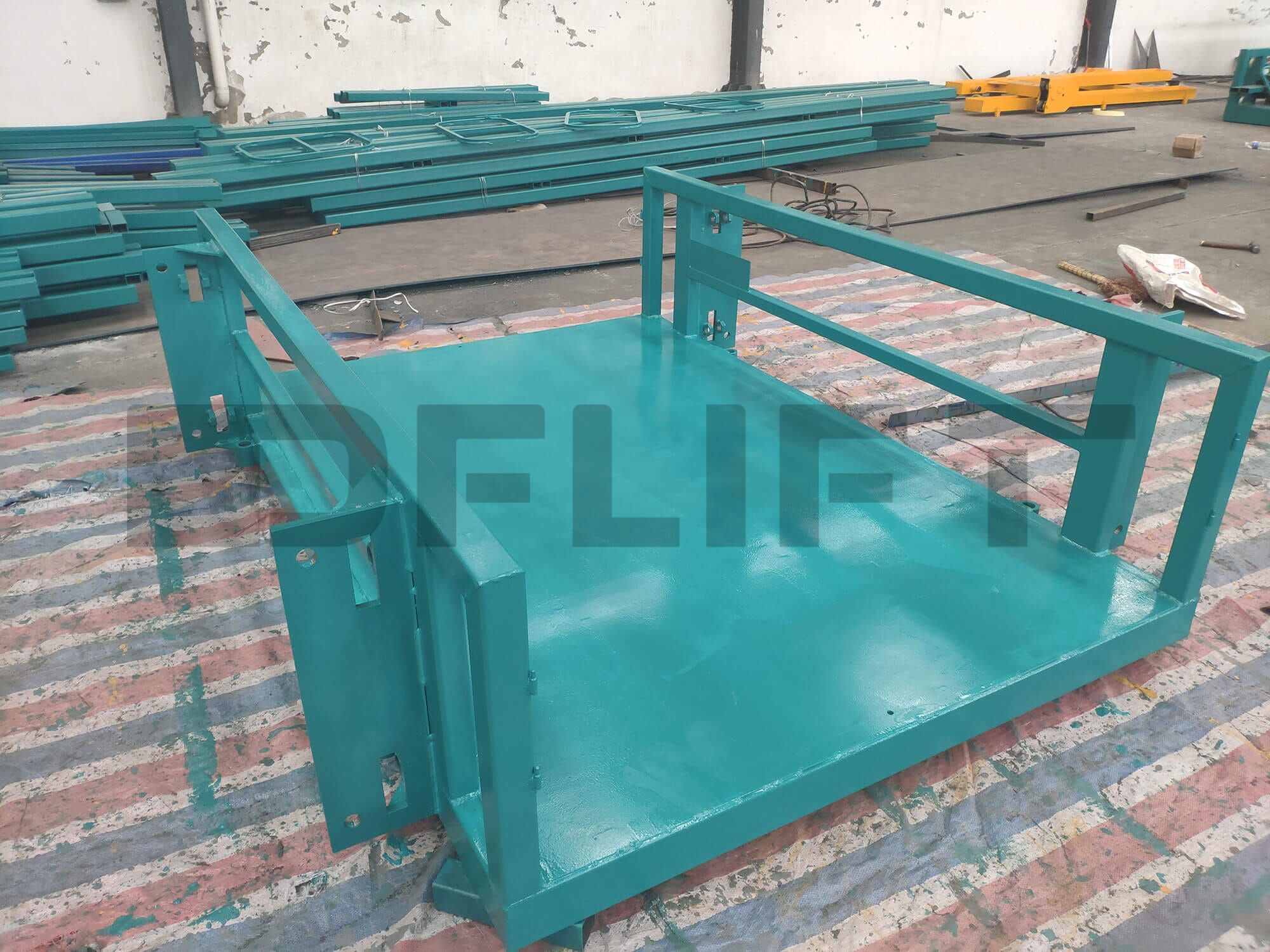 Platform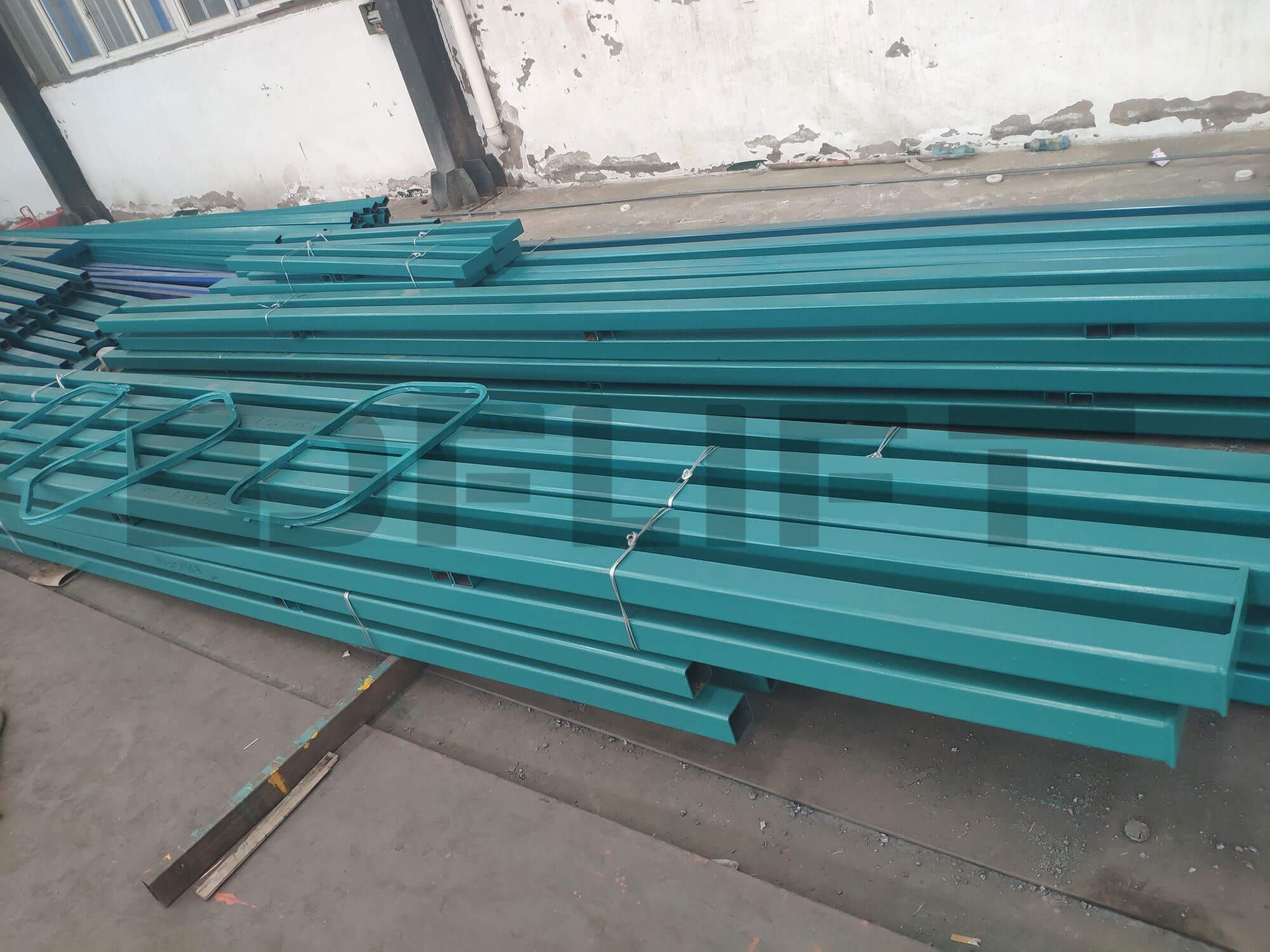 Steel Structure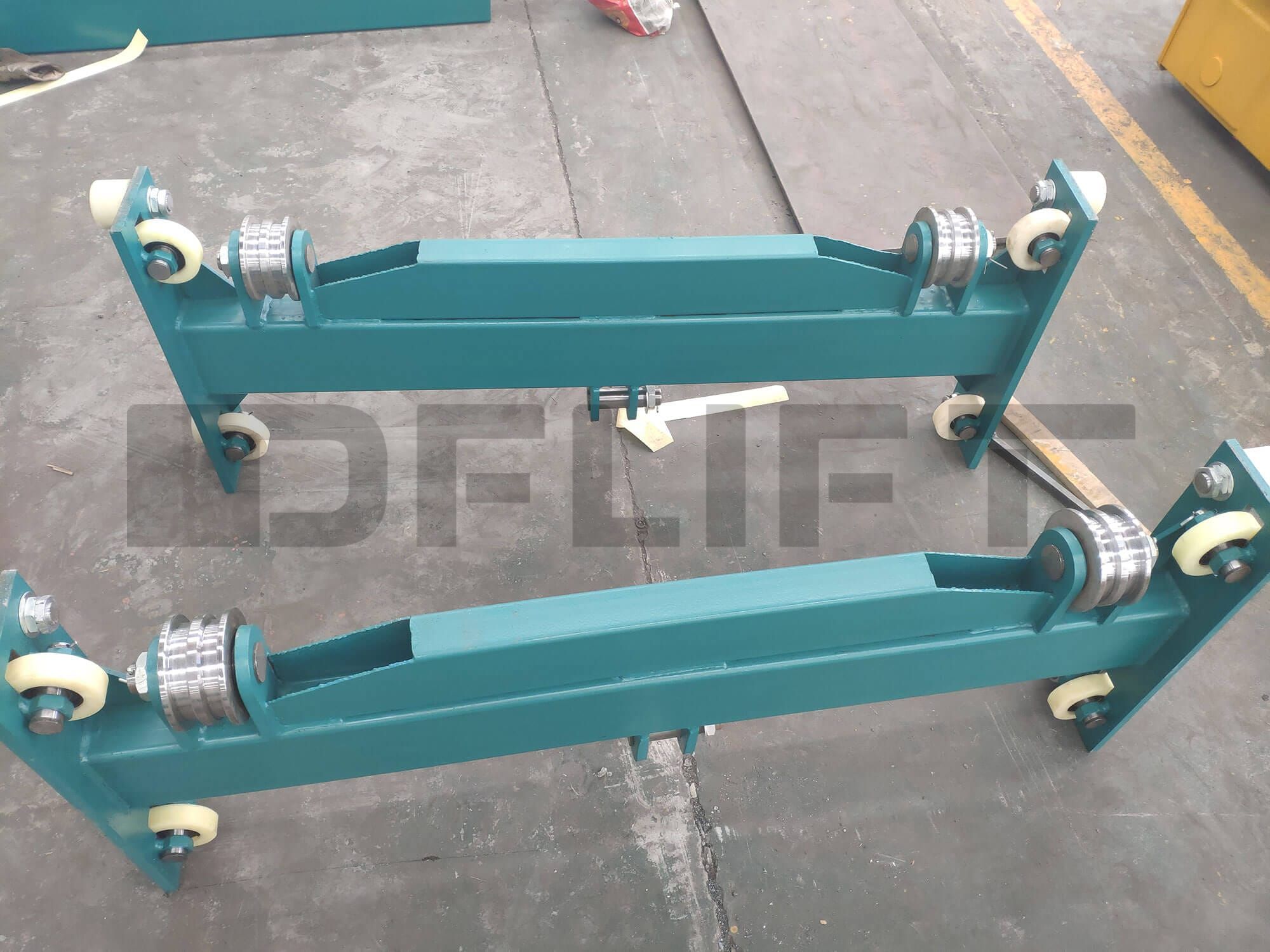 Strong Support Beam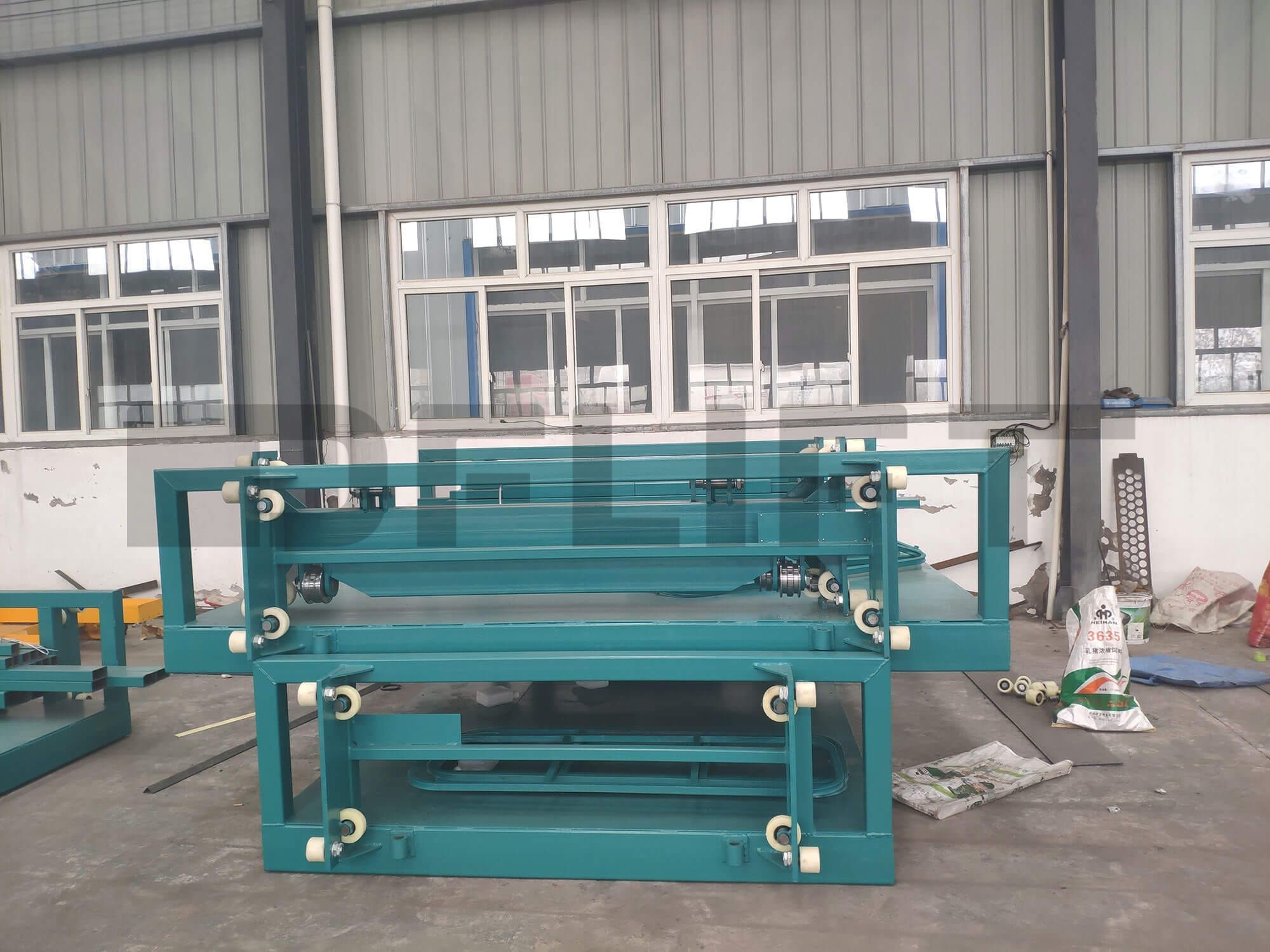 Wear resisting Nylon Wheel