Brief introduction
Manual hydraulic lift table is made of high strength steel, internal safety valve, fully sealed oil cylinder, manual control of hydraulic system lifting, which has reasonable design and structure, safe and stable, reliable, easy to operate characteristics. Equipped with nylon guide wheel to save the operator's physical strength, and can protect the load wheel and pallet load wheel. Unique hydraulic pump design, simple pump for pipeline loading and unloading operation to maintain an ideal height and design; The unique ergonomic design makes the operator comfortable to operate.
The main products are divided into: manual hydraulic lift table, electric hydraulic lift table.
Application
Manual hydraulic conveyance platform is novel in design, reasonable in structure and convenient in use. It is suitable for loading, unloading, handling and stacking in factories, workshops, warehouses and oil depots. It is especially suitable for chemical industry, food workshop to pour the material or the use of ingredients, and can load and unload the heavy objects of cars, stacking, and hydraulic drum truck operations. It can greatly improve the work efficiency, reduce the labor intensity of workers, and also it can be adapted to loading and unloading, lifting heavy objects, is a new kind of ideal multipurpose landing handling machinery.
Advantages
Lengthen pedals, pump pressure light and labor-saving. Step up, you can control the rising position.
Anti-wear copper sleeves are installed on all movable joints to improve the durability of the vehicle.
2 universal casters, universal casters with brakes, can control the speed of travel.
Chrome handle, folding design, rust and corrosion resistance, beautiful appearance. You can control the descending position by holding the descending handle. Can be placed in the van/station wagon trunk.
Integral type oil pump, import hydraulic seal, lengthen service life, prevent oil leakage.
Oil pump equipped with overload relief valve, can avoid overload use, better protection of the hydraulic cylinder.
Parameters
Model
Platform Size
L*W*H
Lifting Range
Lifting Capacity
PT150
700*450*35
210-720mm
150kg
PT300
810*500*50
280-900mm
300kg
PT500
810*500*50
280-900mm
500kg
PT1000
1000*510*55
415-1000mm
1000kg
PTS150
700*450*35
305-1260mm
150kg
PTS350
905*500*50
350-1300mm
350kg
PTS500
905*500*50
360-1500mm
500kg
PTS800
1200*610*58
450-1500mm
800kg
PTS1000
1200*610*80
500-1700mm
1000kg
PTS350
900*700*50
350-1580mm
350kg
PTD500
1600*610*80
280-900mm
500kg
PTD1000
1200*610*80
380-1000mm
1000kg
PTD1500
1200*610*80
380-1000mm
1500kg
PTD2000
1200*610*80
380-1000mm
2000kg
Parts Details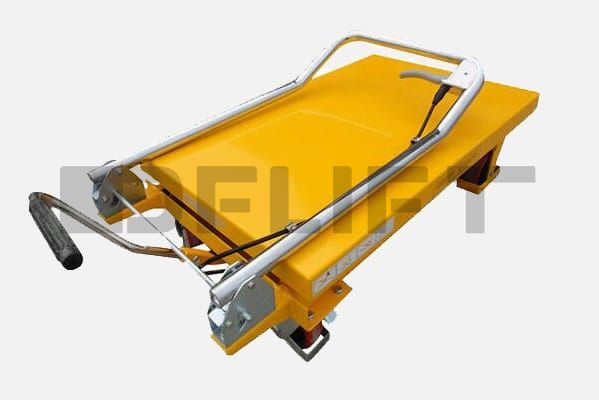 Collapsible handle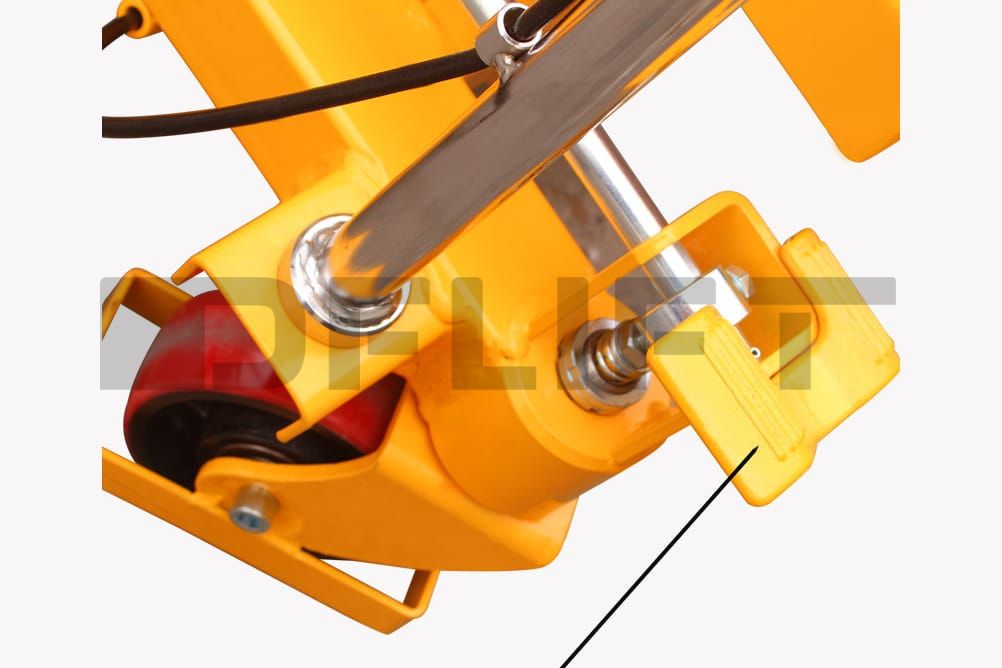 Foot brake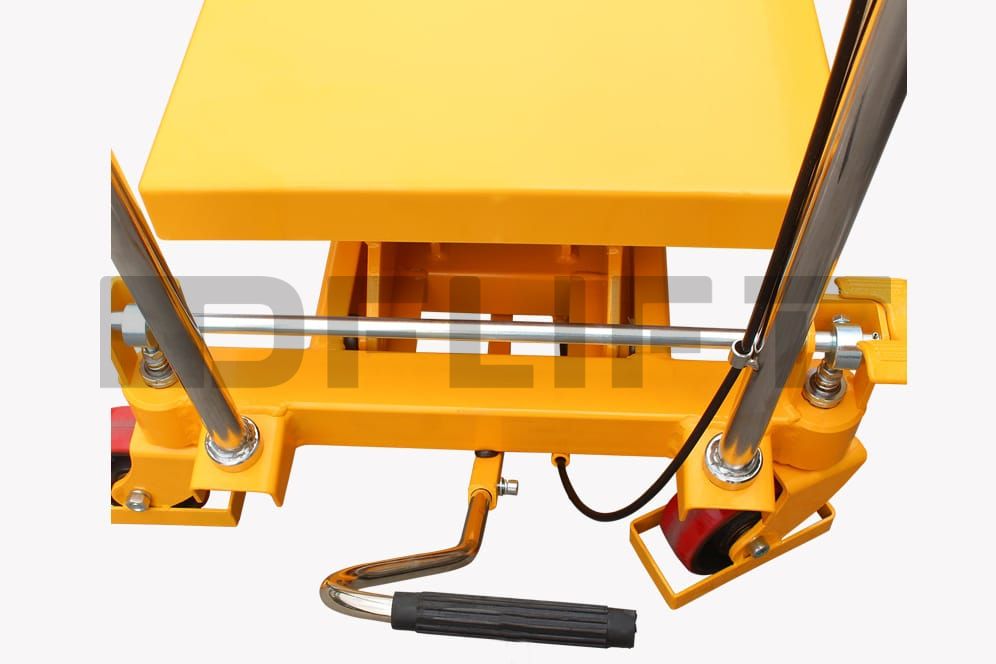 Foot pedal to lift up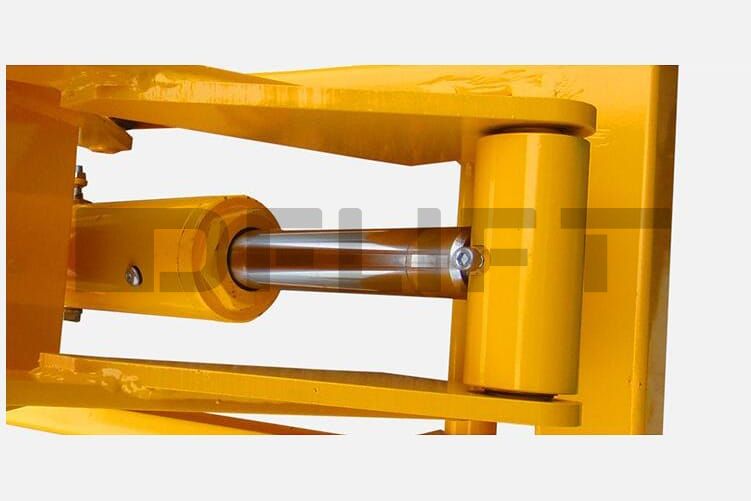 High quality hydraulic oil cylinder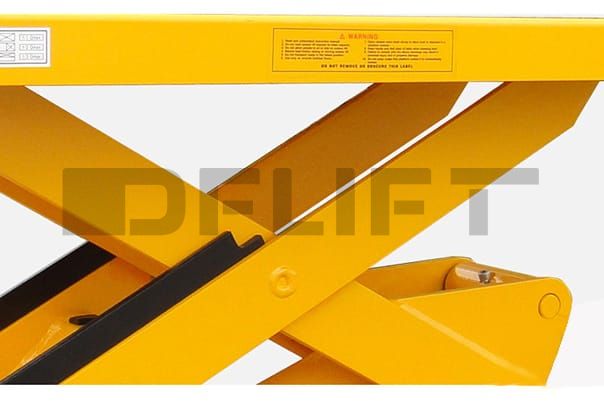 Q235b high quality steel plate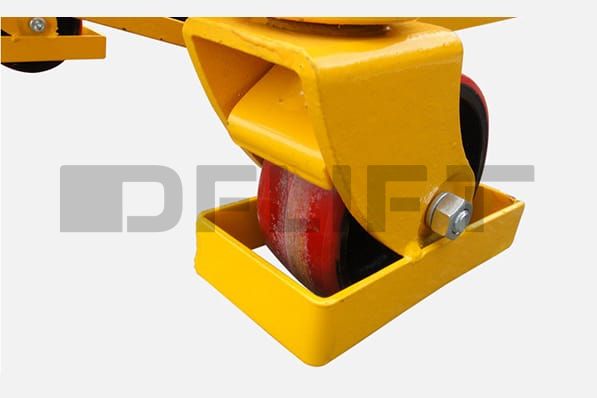 Wear resistance PU wheel