Introduction
Mobile hydraulic scissor lift platform is a widely used special equipment for high altitude operations. The lifting adopts hydraulic cylinder to push the scissor mechanical structure, which makes lifting platform rise with stability. Wide work platform and high bearing capacity make the high-altitude operation more extensive and suitable for multiple people to work at the same time. The lifting platform has good movability and convenient to transfer the site. Beautiful appearance, suitable for indoor and outdoor operation and storage.
Application
Especially applied in the factory, workshop, warehouse, grain depots, stations, hotels, airports, docks, gas stations, stadiums, electric power, elevated pipelines, etc. It is also used for maintaining of lifting equipment and outdoors electric facilities as well as steel structure workshop. The mobile lifting platform can help you handle high altitude works better.
Advantages
Three- phase current, battery, the internal combustion engine can be chosen as a source of power. It is also equipped with hand pressure pump for power failure.
Electrical box is fixed on the platform base, assembled with the emergency stop button. The platform will slow down when it press the button in an emergency occasion.
Walking-Assist wheel type: As for heavy lifting capacity and high working height scissor lift, it's not easy to move. The walking-assist wheel is added to make up for that defect. After the users press the botton on pedent, it can move around easily with the assistance of wheel.
The scissor made of strong manganese steel rectangular tube with high strength, stability and reliability advantages.
Equipped with emergency descending device when a power failure occurs.
Overload protection is provided to ensure the operation under a safe load bearing condition.
Lifting double limit, the platform is very stable when it rises to the highest point.
Polyurethane paint with good corrosion resistant. Different colors can be freely choose by customers.
Operate way:manual push or assisited walking system
Parameters Table
Model
Lifting height
capacity
Platform size
(L*W) mm
Weight
SJY0.5-6
6m
500kg
2100*830
880kg
SJY0.5-7
6.8m
500kg
2100*830
970kg
SJY0.5-8
8m
500kg
2100*930
1050kg
SJY0.5-9
9m
500kg
2100*930
1165kg
SJY0.5-10
10m
500kg
2100*1230
1360kg
SJY0.5-11
11m
500kg
2100*1230
1400kg
SJY0.5-12
12m
500kg
2550*1530
2260kg
SJY0.5-14
14m
500kg
2812*1530
2486kg
SJY0.3-16
16m
300kg
2812*1600
3063kg
SJY0.3-18
18m
300kg
3070*1600
3900kg
SJY1.0-4
4m
1000kg
2100*1200
1250kg
SJY1.0-6
6m
1000kg
2100*1200
1400kg
SJY1.0-8
8m
1000kg
2100*1200
1585kg
SJY1.0-10
10m
1000kg
2100*1200
1700kg
SJY1.0-12
12m
1000kg
2550*1530
2560kg
SJY1.0-14
14m
1000kg
2812*1600
3230kg
SJY1.5-6
6m
1500kg
2100*1530
1780kg
SJY1.5-8
8m
1500kg
2100*1530
2070kg
SJY1.5-10
10m
1500kg
2100*1530
2250kg
SJY1.5-12
12m
1500kg
2550*1530
2900kg
SJY1.5-14
14m
1500kg
2816*1600
3400kg
SJY2.0-6
6m
2000kg
2100*1530
1780kg
SJY2.0-8
8m
2000kg
2100*1530
2070kg
SJY2.0-10
10m
2000kg
2100*1530
2250kg
SJY2.0-12
12m
2000kg
2550*1600
3200kg
SJY2.0-14
14m
2000kg
2816*1600
3900kg
Parts Details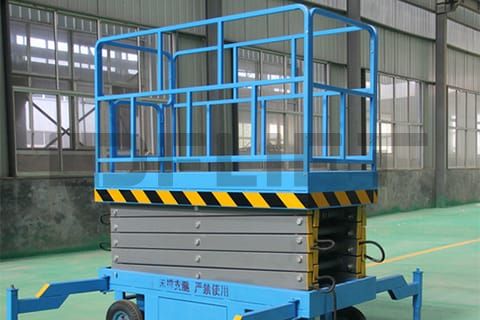 Detachable Guardrail 1m high, removable, easy to transport and use.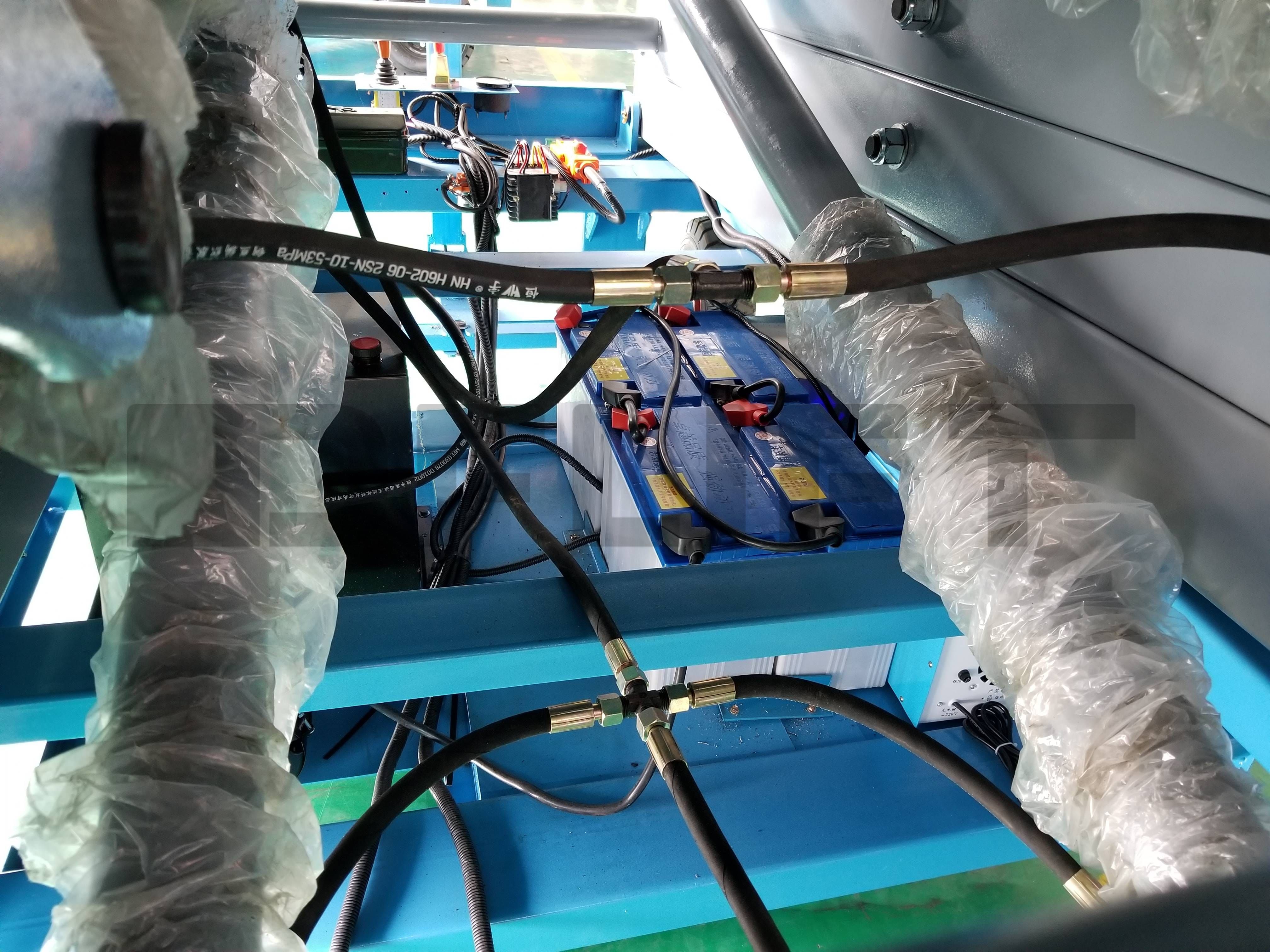 Hydraulic tubing double steel mesh, rubber hosepipe.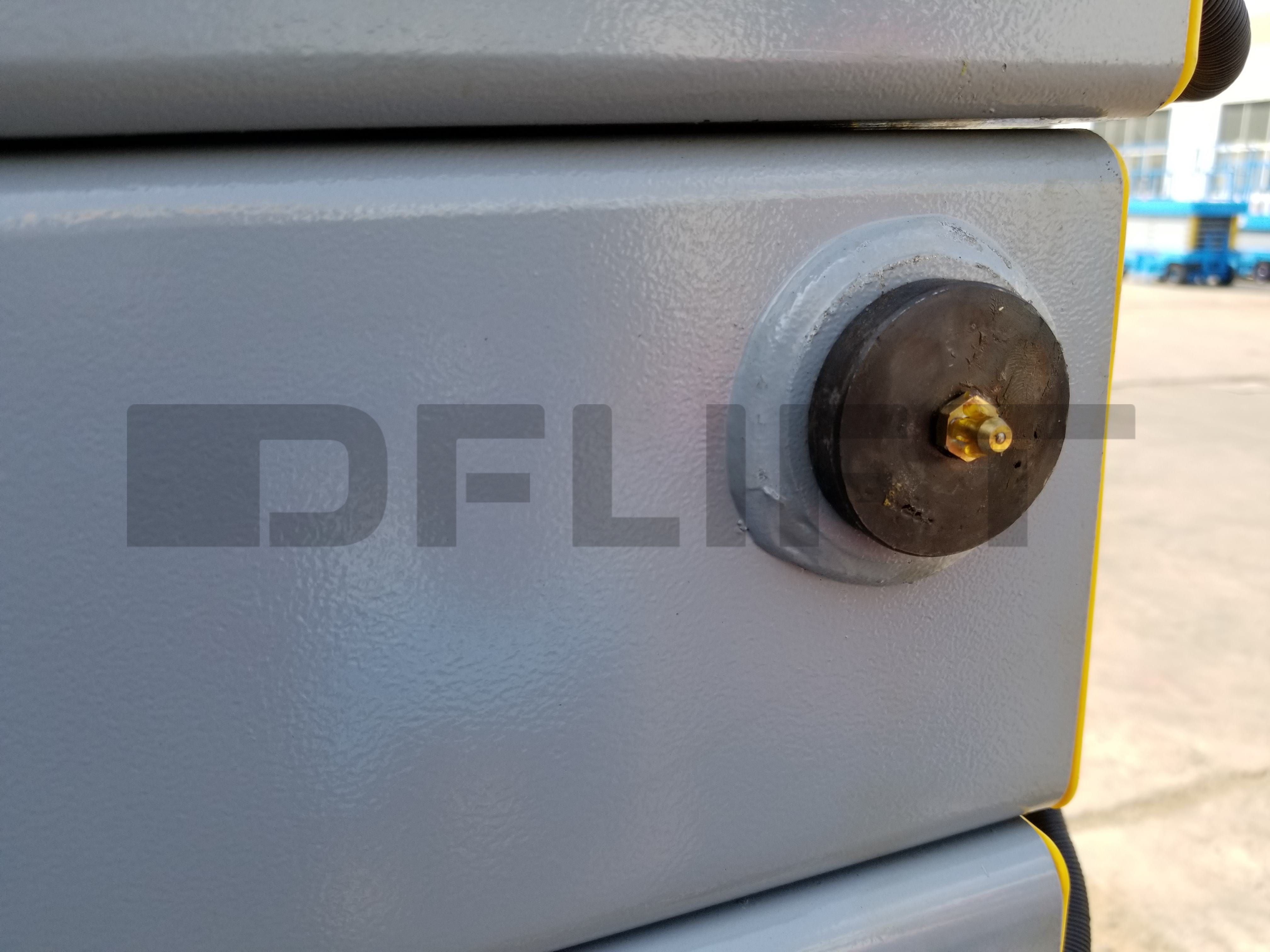 Shaft Pin 45# steel Q+T treatment, automatic welding, firm structure and beautiful appearance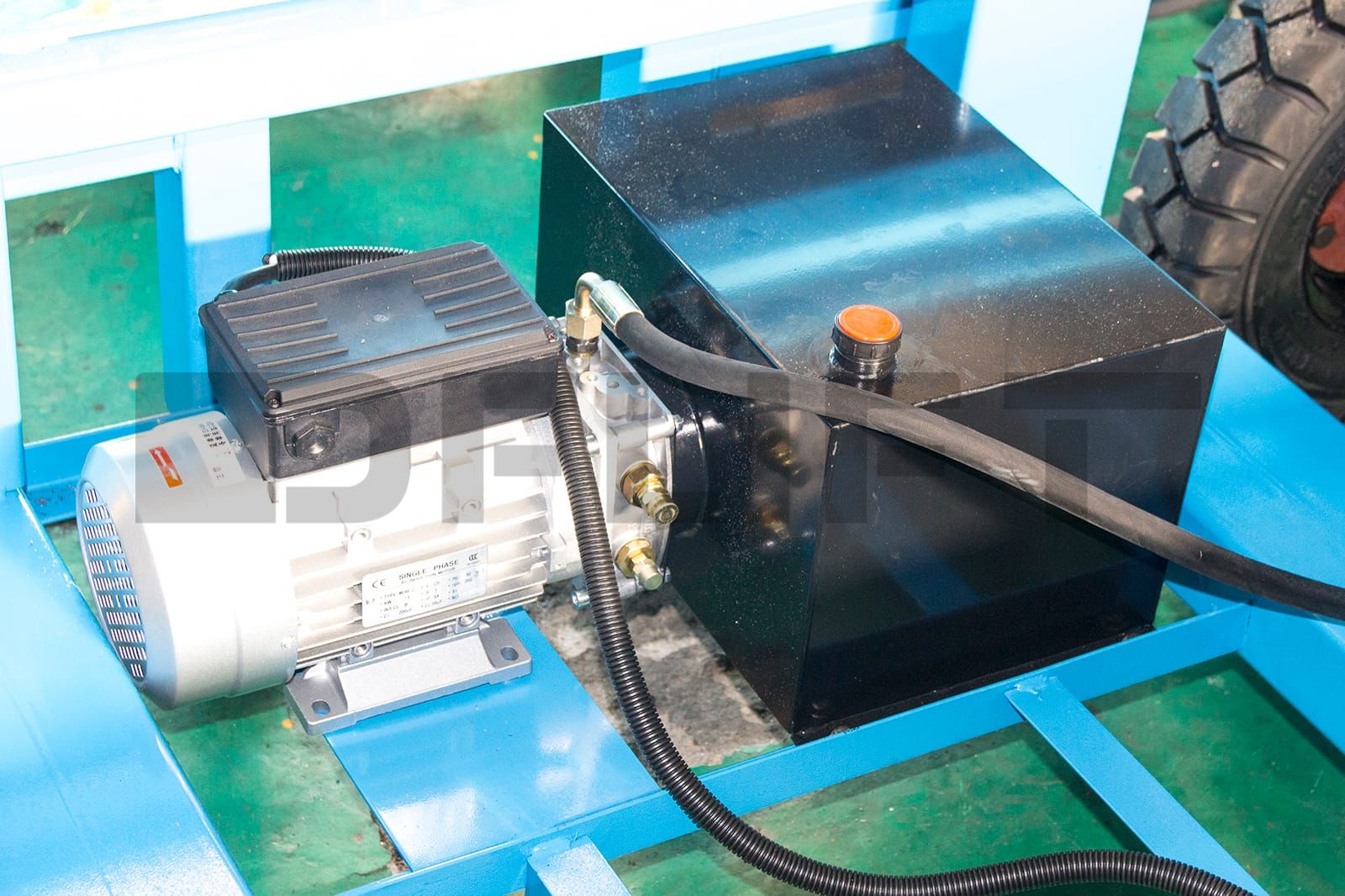 The pump station is equipped with emergency descending valve; Built-in overflow valve, overload protection function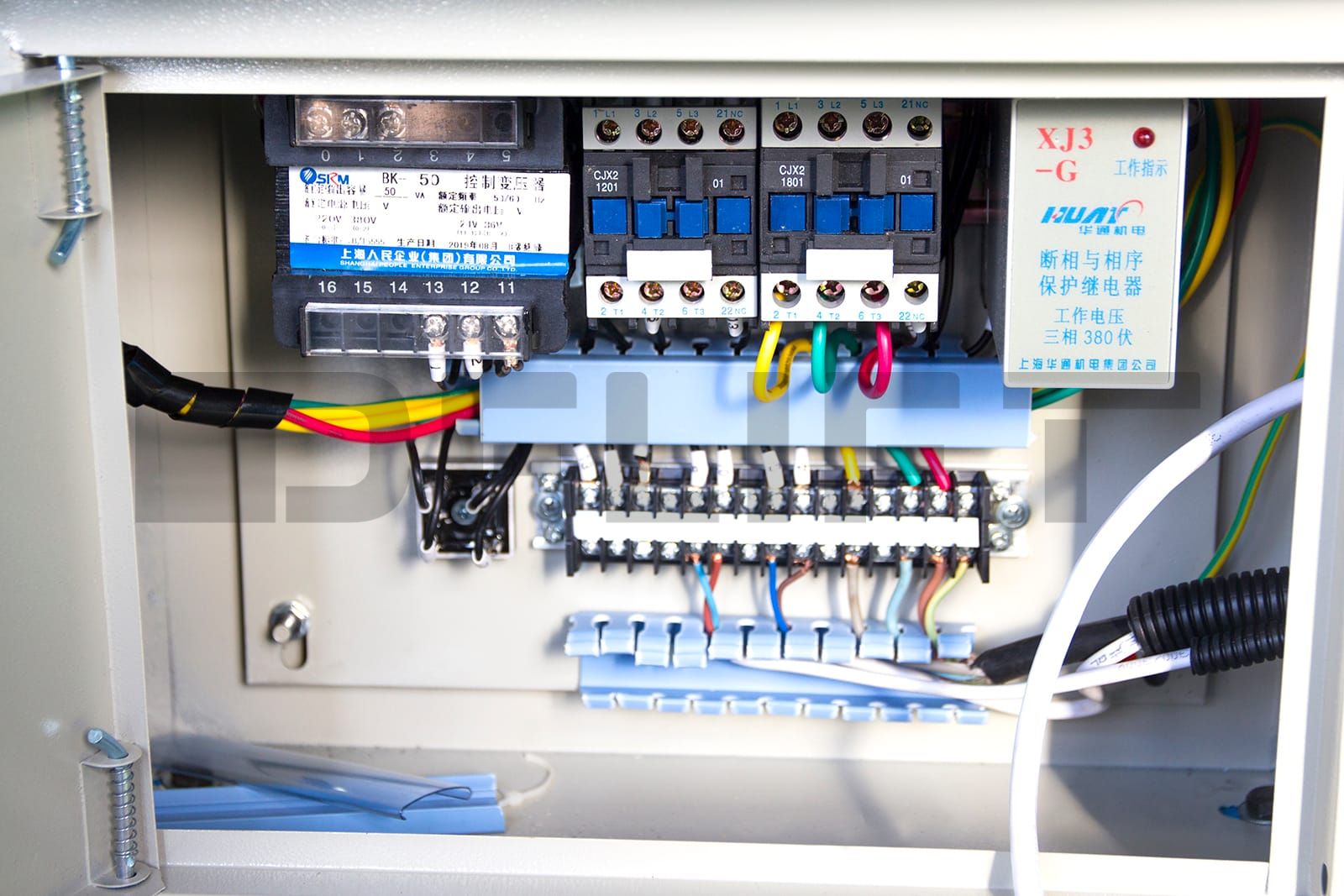 Electrical Appliances Schneider or Chint Electric Control voltage 24V safe to use.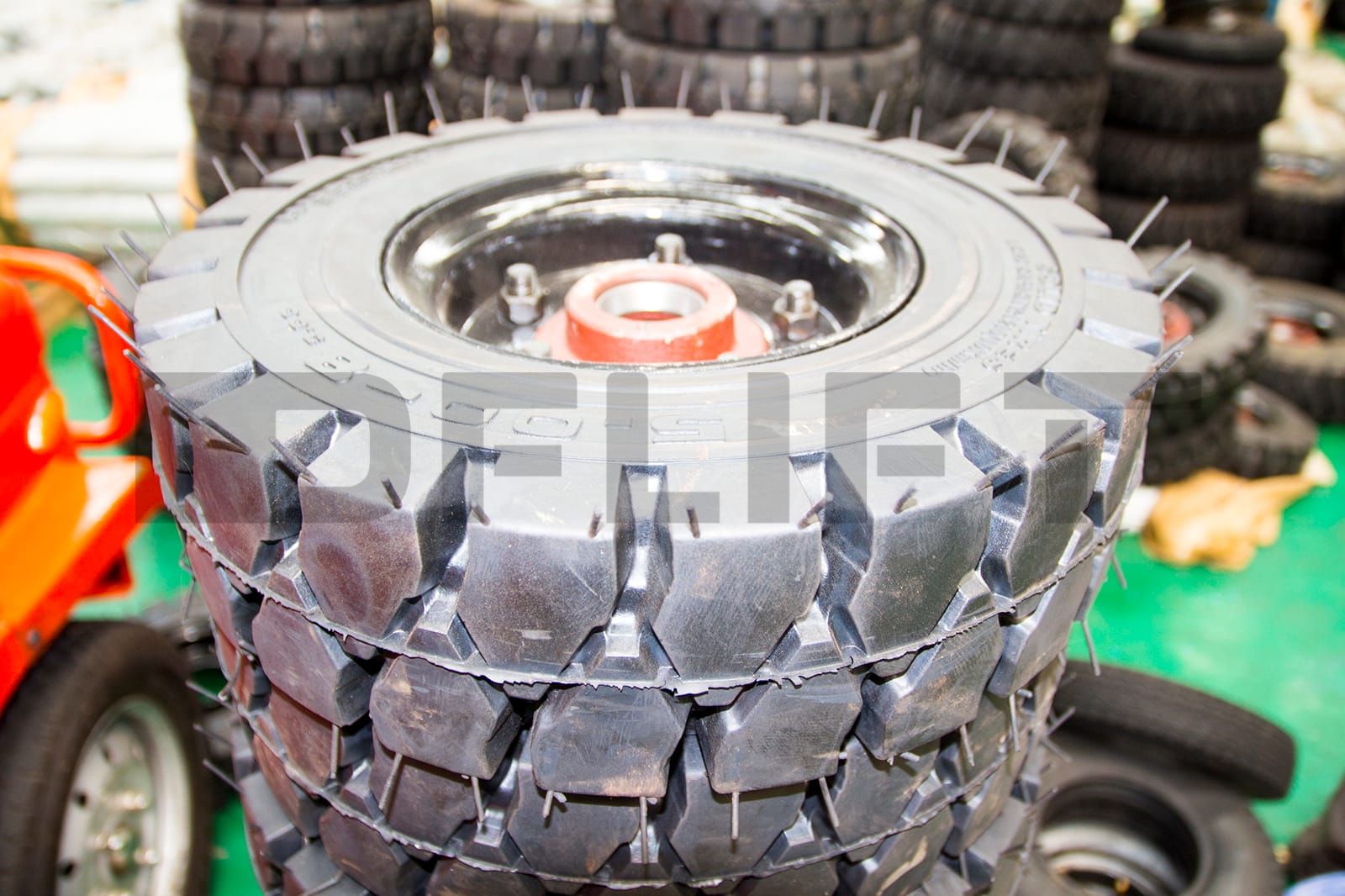 Standard with heavy pneumatic tires, optional with solid tires will be more durable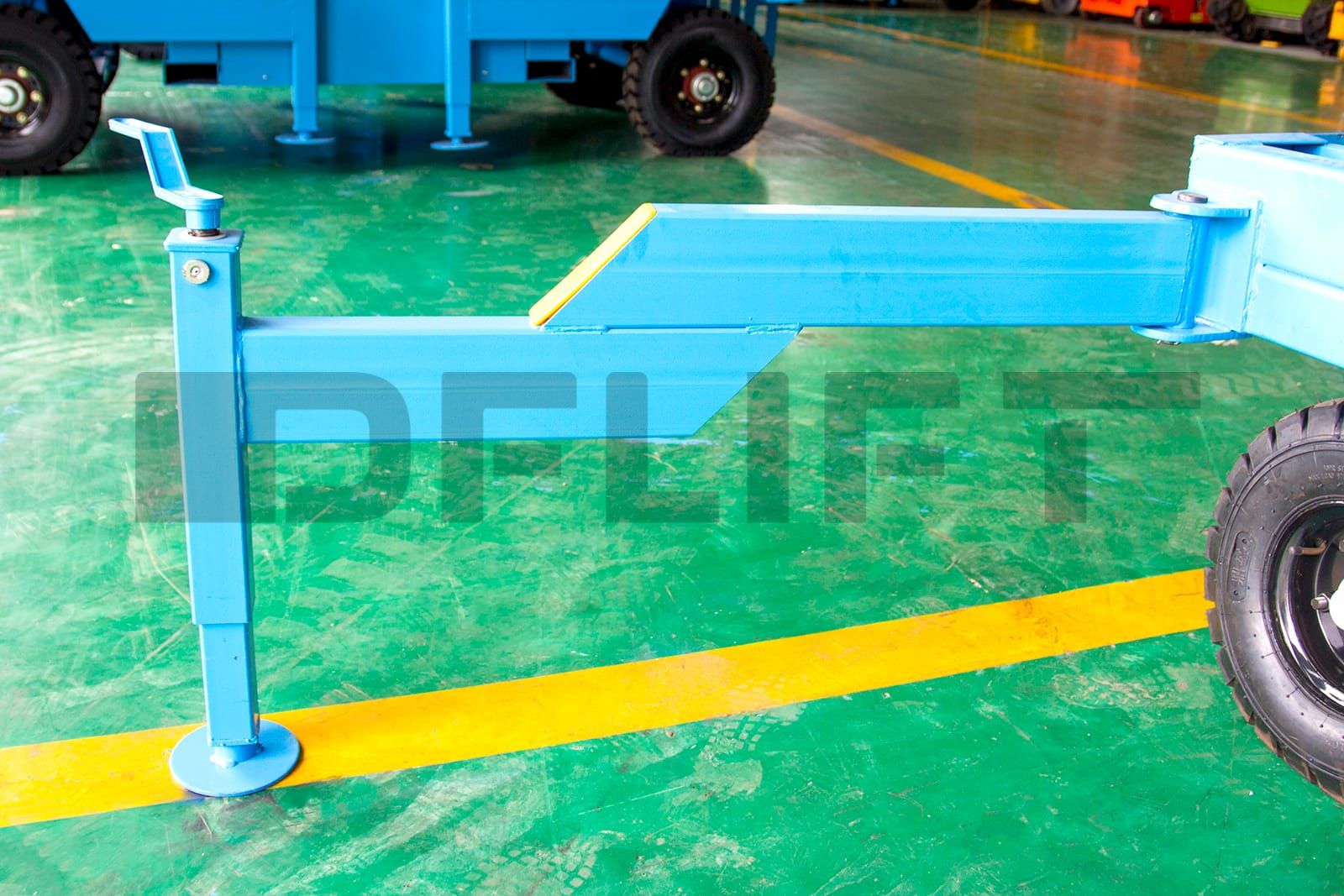 Folding leg, beautiful appearance, simple operation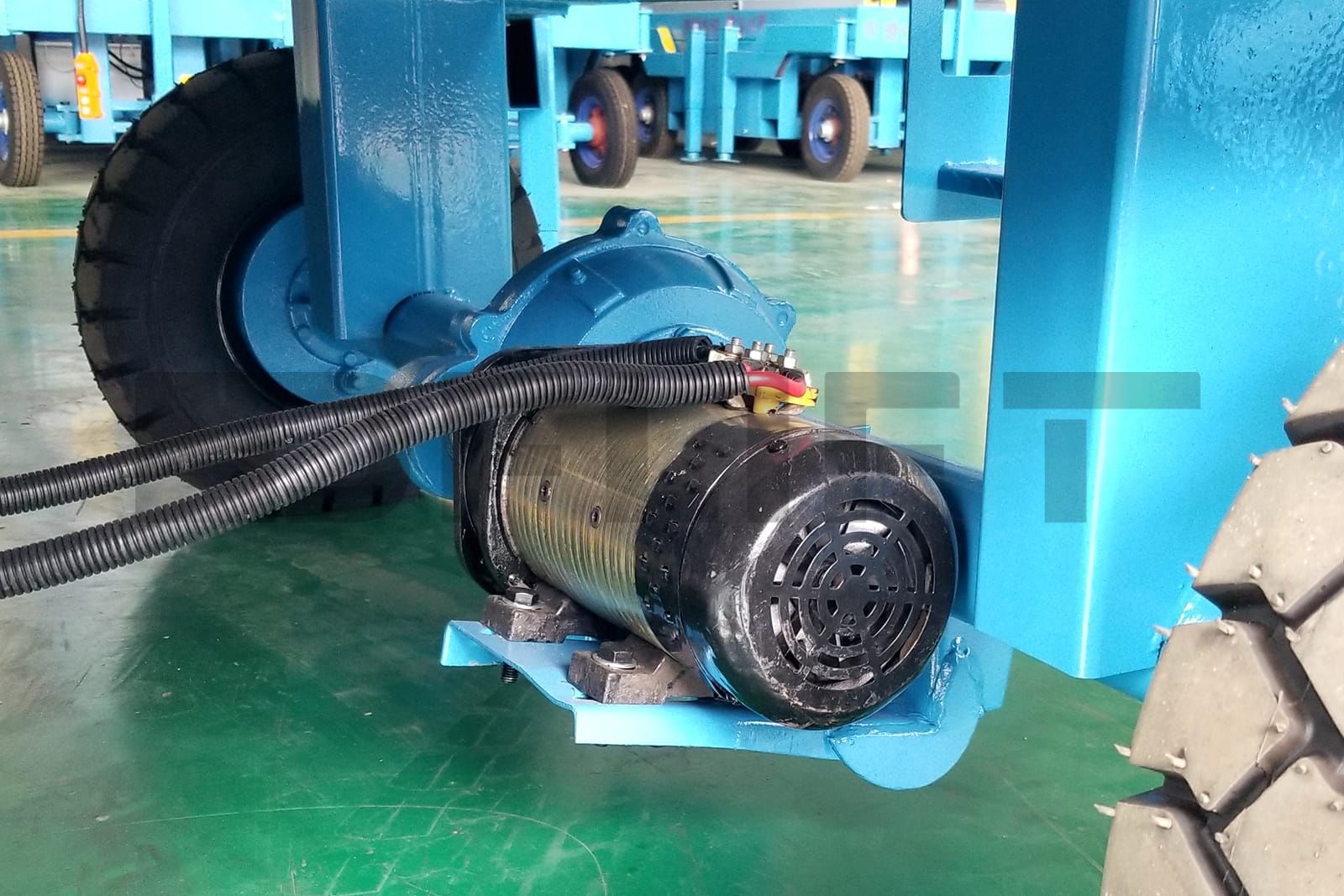 Optional auxiliary walking, simple operation only need to gently push and pull to control scissor lift walking, do not need external force to push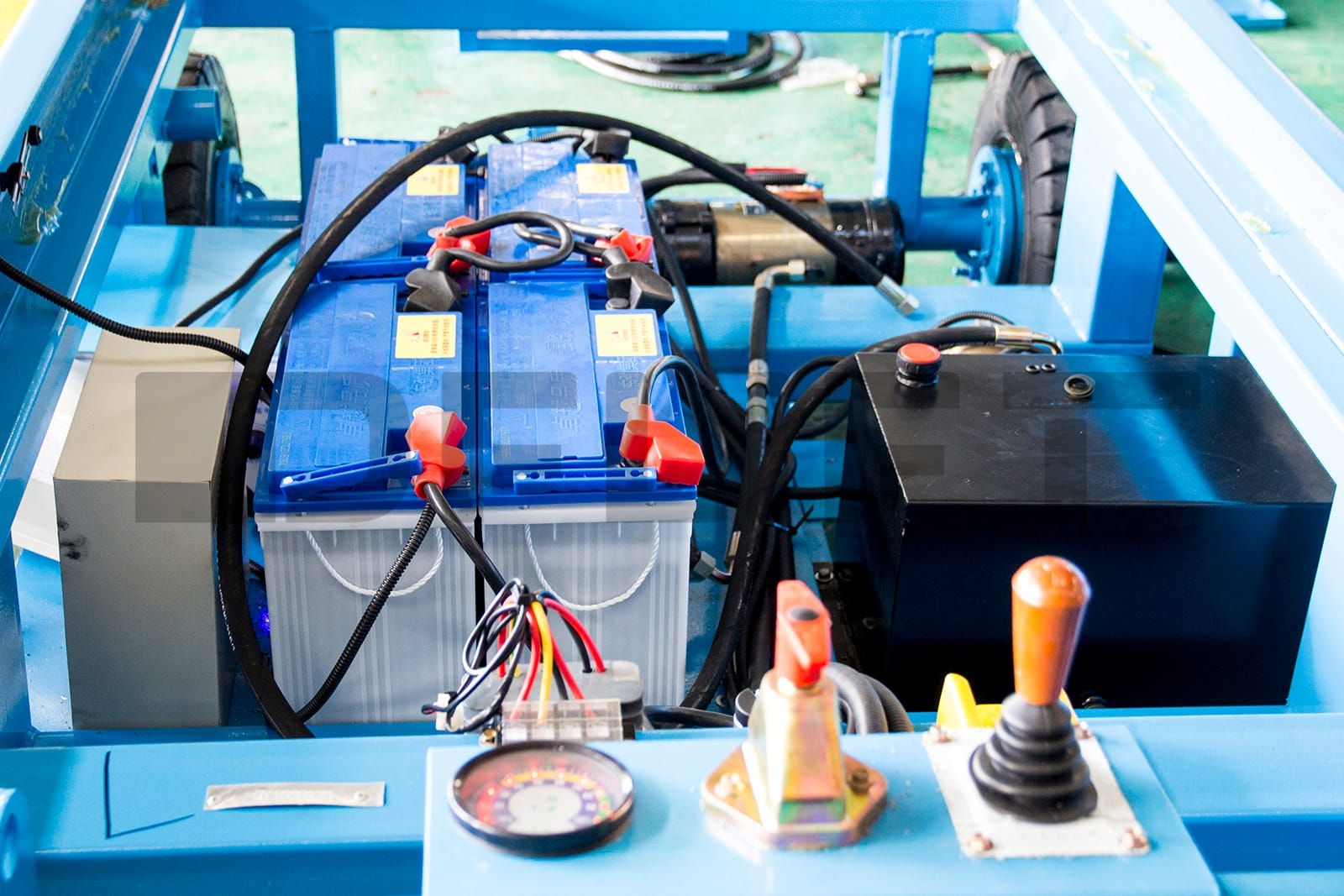 Optional battery drive, more flexible outdoor, can adapt to a variety of working environment