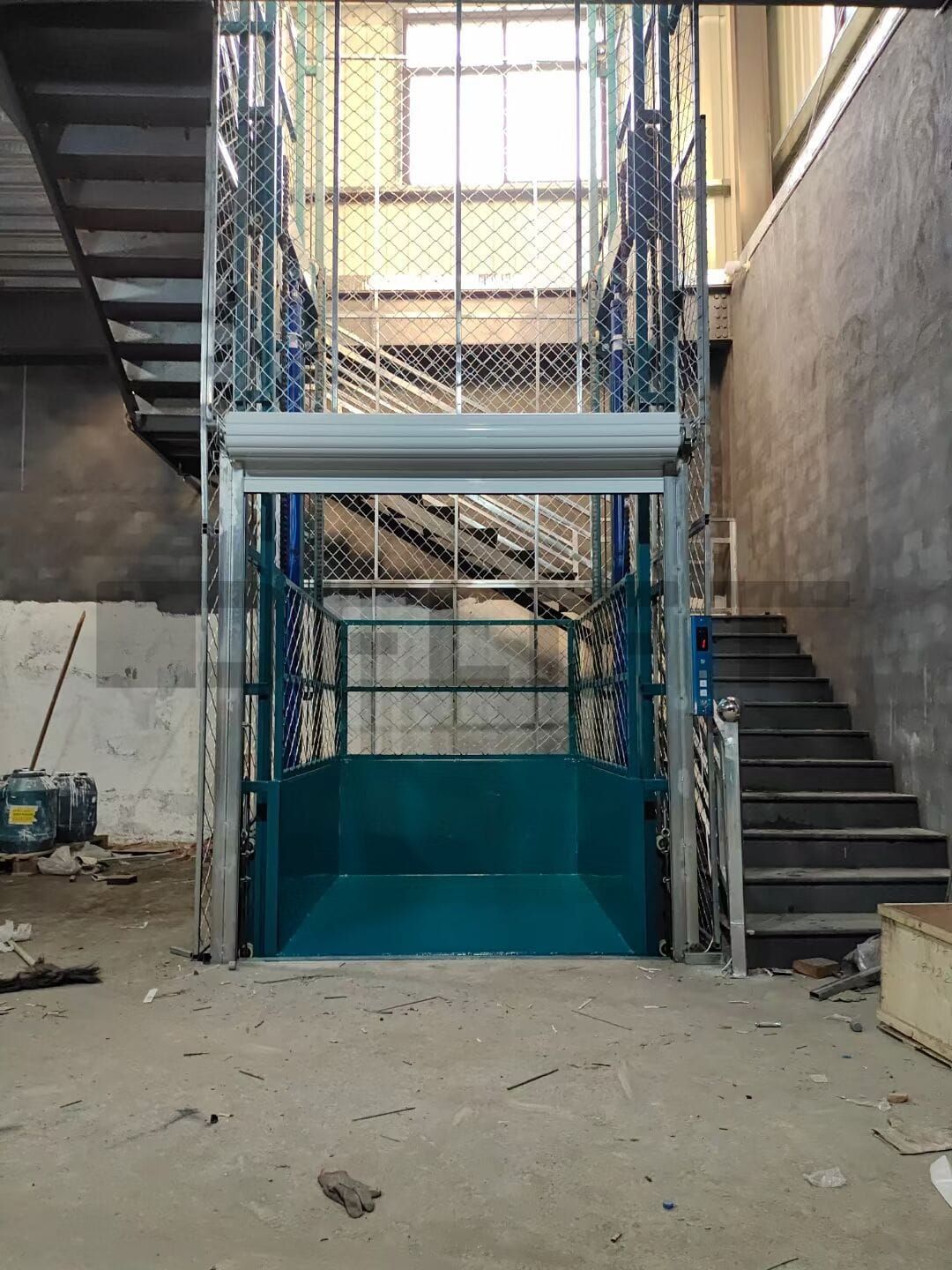 1. Rail hydraulic lifting platform (hydraulic lift freight elevator): mainly divided into single track, double track, four track, to meet the different space and cargo size of the floor up and down the transport of goods.
2. DFLIFT-Guideway lift freight elevator-Lift platform main configuration and materials used: civil construction requirements No need to excavate pits, no shafts, no hooks (according to demand can dig pits)
3. driven by high-strength plate chain stable lifting, safe and reliable use of advanced hydraulic system easy maintenance, safe and reliable use of high pressure explosion-proof steel wire oil pipe, to ensure safety use of low pressure control system safety low pressure, up and down call ladder, emergency stop protection use of overload protection system to ensure safety, protection equipment, to ensure worry-free use of fall protection system safety upgrade, to ensure worry-free platform size can be according to your requirements Tailor-made load rating.
3. The lift stroke can be tailored to your requirements. The number of stops can be tailored to your requirements.
4. Installation conditions can be tailored to your requirements, with no restrictions (indoor/outdoor/with or without shaft) for explosion-proof operation.
5. optional explosion-proof device layer door options single-sided access / through access peripheral protection (fence) optional: steel wire fence, perforated panels, endurance panels, toughened glass, colour steel tiles, etc. alarm system optional: warning light prompting anti-pinch system optional: infra-red safety light curtain safety door optional: interlocking linkage to open doors, electric rolling doors, up and down sliding doors and other rails mainly using national standard high-strength manganese steel: H-beam, channel steel. Channel steel.